Brean Sands Holiday Park
With golden beaches and beautiful location
A magnificent sweep of sand stretches from the seaside resort of Burnham-on-Sea, North past the holiday villages of Barrow and Brean Sands to the National Trust headland of Brean Down. Along the coast you can find a great range of facilities from fishing lakes to golf courses and swimming pools.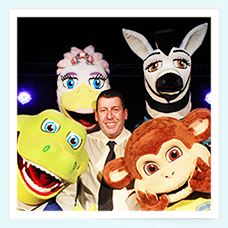 Welcome to Brean Sands
My Name is Mick Forster and I am the General manager here at Pontins Brean sands. At Brean Sands Holiday park we have plenty of special events taking place throughout the year, and through this web page I will keep you updated on forthcoming events to enter in your diary. If you live locally you can visit the park with a day pass, and we have some special deals for anyone looking to take a short break, Whatever your reason for visiting Pontins at Brean Sands we hope you enjoy your stay.
Best Wishes Mick Forster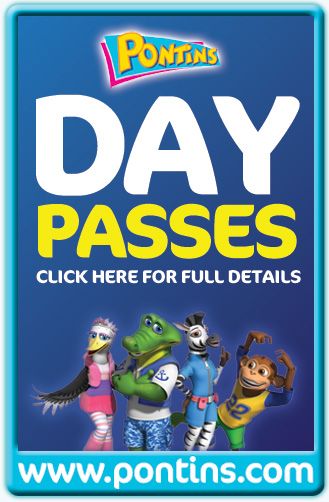 Day Passes – £3.00 per adult and £2.50 Kids Family of 4 day pass £10.00.
A great way to visit the Park if you live locally We welcome day visitors here at Pontins Brean Sands for a fun, exciting and entertaining day out. Start in our splash-tastic swimming pool with a host of water based activities including our fabulous Water Walkerz. We have lots of indoor and outdoor activities at Brean Sands, have a go on the Crazy Golf or ride around the Park on the Fun Bikes, why not have a go on the giant Inflatables which are great fun to play on. Indoors we have some fun activities too, try your luck in the Amusement Arcade which is packed with some fun games to test your wits and there's The Fun Factory too, not forgetting the evenings we have entertainment and Live Cabarets and so much more! The Park is open to day visitors between 10am and midnight daily.
*NB Day-pass admission is left to the Duty Managers discretion. For large groups please call ahead to avoid disappointment. Pontins Brean Sands Holiday Park Tel No: 08724 350 203.
Please note: Calls cost 10 pence per min plus network extras.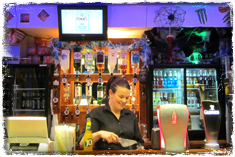 Bars
Happy Hour 5pm – 7pm Beers from only £2.20 House Doubles and Mixers from £3
Dining
All you can eat breakfast buffet adult – £4.95 child £2.95 Three course meals From only adult – £6.95 child – £3.95.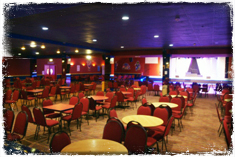 Brean Sands New Inflatable Pirate Ship
Ahoy there! Just docked at Brean Sands is our Brand New Giant Pirate Ship Inflatable! Come along and join your Bluecoats for some fun in the sun on board ship!
With so many Activities at Brean Sands Holiday Park it's a challenge to get everything done!
The Funky Monkey Show
Here at Brean Sands, we have had some incredible cabarets this Summer, with plenty more to entertain you throughout the rest of the year! Who knows – you may even spot some of the Bluecoat Team making a guest appearance with our visiting acts!
Wrestling at Brean Sands
If you know your Clotheslines from your DDTs, make sure you get yourselves along to see Best Of British Wrestling! Cheer for the good guys, and boo the baddies – Who will win? There's only one way to find out! Appearing live on selected dates at Brean Sands.
With a host of activities and set in a fabulous location, book your holiday now!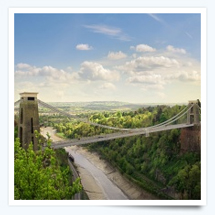 Brean Sands Holiday Park is one of the most famous and well known holiday parks in Somerset. With it's a breath taking West Country seaside location for holidays like they used to be, with a 7 mile award winning beach of golden sand literally on your doorstep stretching from Brean Down to Burnham on Sea. Brean Sands has some of the most stunning beaches and glorious scenery no wonder they call it the "Jewel of the South West". There are spectacular sights such as Cheddar Gorge, Wookey Hole and the nearby Clifton Suspension Bridge to see and miles of unspoilt National Trust land to explore.
Brean Sands Holiday Park is the perfect base to explore all the best of Somerset and Avon and to create magical family memories. From fun on the beach to fun in the Park you can choose the holiday you want and for holiday parks in Somerset then Pontins is a great choice.
Pontins has a wide variety of FREE activities which will keep children of all ages happy, from a thrilling outdoor adventure playground to a fantastic indoor pool. By nightfall you can enjoy evenings in the Fun Factory which is packed with Entertainment or a quiet drink at our very own Queen Vic Pub! If you are looking for holiday parks in Somerset then Pontins is a great choice!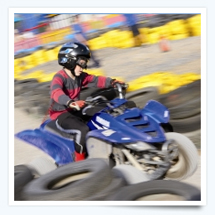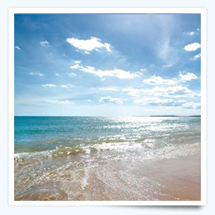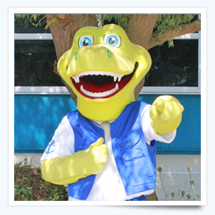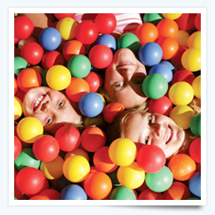 Book now for a fantastic experience at Brean Sands Holiday Park set in beautiful surroundings and one of the best holiday parks in Somerset.