Things to do in Prestatyn
All of our Pontins Holiday Parks, including Prestatyn Sands are close to a variety of local attractions. Whether you are looking for a day-out with the kids, or looking to brush up on some history our Holiday Parks offer you a great 'jumping point' to explore the surrounding area and offer some great things to do in or near to Prestatyn.
Conwy Castle
Conwy Castle is a strong medieval fortress in the walled town of Conwy, North Wales, the site, which is in fantastic condition for its age, still has the ability to instil a sense of medieval times into its visitors. Discover the history and culture which surrounds this historical sight and stare in awe at the scenery as it lies in front of the breath-taking mountain – Snowdonia.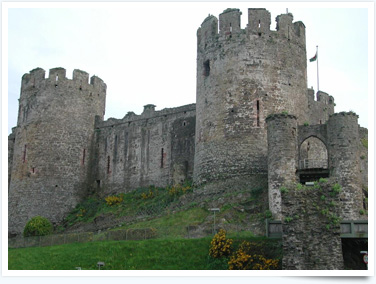 Rhyl Sun Centre
Rhyl Sun Centre is an exciting indoor water Park with fun rides and pools for all the family! The pool has rapids, various different tubes, a surf pool, tropical storms, thunder and lightning and if you don't like to get wet, a bird's eye view of the whole Park! If you are feeling slightly thirsty from all that swimming, then cool down in the restaurant area and get a bite to eat!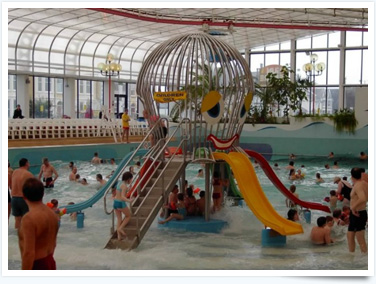 Welsh Mountain Zoo
Set in North Wales, high above Colwyn Bay with panoramic views and breathtaking scenery, beautiful gardens are home to our caring conservation zoo. Roam the wooded pathways, relax on the grassy slopes and spend a lovely day learning about many rare and endangered species from Britain and around the world including Snow Leopards, Chimpanzees, Red Pandas and Sumatran Tigers!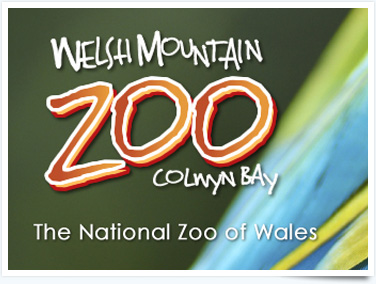 Llanberis Lake Railway
Take a trip back in time and travel aboard a steam train on Llanberis Railway. This fascinating insight takes you around the narrow gauges and allows you to take in the beautiful back drop of Snowdonia and all its surroundings. You can learn a little about the mechanics of a steam train whilst you watch the driver stoking the fire, the engine taking water. On return, the train makes a short stop at Cei Lidan, where you can relax for a lakeside picnic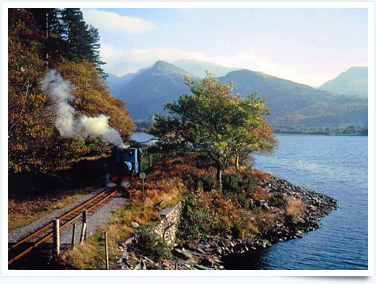 Chester Races
Make some time to visit the Chester Racecourse. Chester is the oldest racecourse in the UK and possibly the world, the first recorded race was held on February 9th 1539. With a series of 15 races throughout the year there is always a good time to book a day out. Chester Racecourse also hosts many polo events as part of the British Polo Circuit.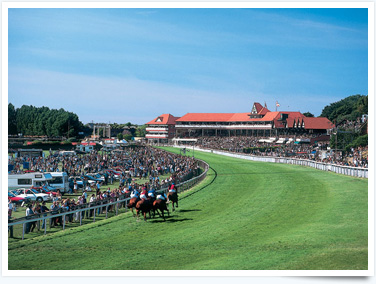 More Local Amenities:
Visit Pontins with so many great things to do in and near to Prestatyn Sands!