Current Events
New For 2013:
Croc Crew Party Makeover
Childrens Food Quater
with flat screen TV's
Cartoons on screen all day
Croc's Breakfast Party has had a makeover, with an area of the restaurant being made into a Childrens Food Quater.
This area includes Croc Crew pictures on the wall, colourful childrens size tables and chairs, 2 flat screen TV's with cartoons on throughout the day, a mini stage for the party, surrounded by a white picket fence and plants around the sides.
It even has LED's going up the pillars. Kids get to meet all 4 members of the Croc Crew with a photo opportunity at the end during the party. But throughout the day the area can be used by all.
It's proving a big success with our guests!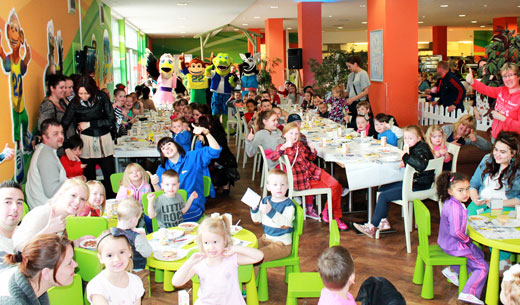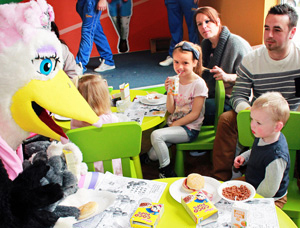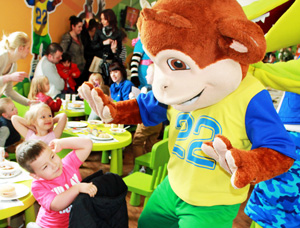 Here's the Croc's Breakfast Party in full swing and the children are having an absolute ball. It's a huge success!