A warm welcome home to Pontins for

Sand Bay Holiday Park
Adult-Only Holiday park
Weston-super-Mare, Somerset
Sand Bay Pontins holiday camp was originally opened in 1947 and remained with the company until 1999. Now we are delighted to announce Sand Bay has returned home to Pontins and we are looking forward to welcoming you to the Holiday Park for 2014; with Pontins you can be assured of great entertainment, great accommodation and great facilities!
Sand Bay is a strip of coast in North Somerset bordered to the south by Worlebury Hill and to the north by Middle Hope and Sand Point. It lies 2 miles (3.2 km) north of the seaside resort of Weston-super-Mare, and across the Bristol Channel from South Wales and adjacent to the village of Kewstoke.
Set in a beautiful open landscape the grounds of the park are landscaped with plenty of green grass to stroll on and relaxing seating areas.
(Calls cost 10p per min plus network extras)
Please note Sand Bay is an adult-only holiday park and no children bookings can be made.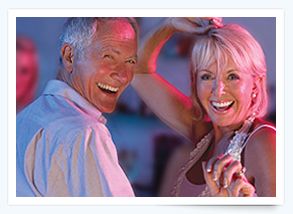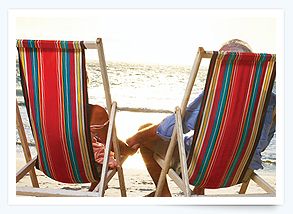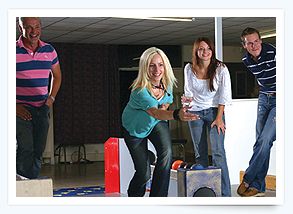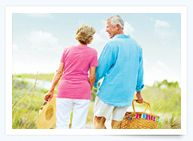 Sunshine Breaks – Themed Breaks – Seasonal Breaks!
Jazz – Cabaret Entertainment – Live Music and much, much more!
Sand Bay Holiday Park
With beautiful sunsets, blue sea and golden sand dunes, at Sand Bay you can relax and enjoy a holiday with a great location, a great Holiday Park and lots of great entertainment!
Facilities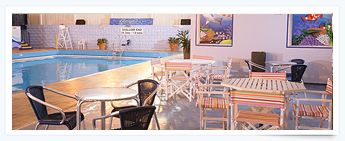 Whatever the weather has in store during your break, our wide choice of leisure facilities will keep you occupied. Our facilities & activities Indoor heated swimming pool, sauna and steam room, Ballroom with large dance floor, Daytime and evening entertainment including live bands and cabaret shows, Resident entertainment team, bowls and Amusement arcade*, Snooker room (5 full size tables)*, pool*, darts Club bar – Sky Sports & ESPN channels available Rose Garden Cafe coffee shop* Crazy golf and putting, Shop selling newspapers and sundries*, Restaurant with your choice of self service buffet or waiter Cash machine*, FREE car parking on site, Beach just a short walk away, TV Lounge – ­­Sky available. *extra charge applies
Accommodation
Our guest rooms are comfortable and offer en suite facilities featuring a bath or shower. There are brand new LCD TVs with a wide choice of 'Freeview' channels, you have central heating for the cooler months and tea and coffee making facilities. We offer a variety of accommodation including Single, Double, Twin or Triple Rooms. All rooms are ground floor, you have Free parking, En suite facilities, LCD TV featuring 'Freeview' channel choice, Tea & coffee making facilities, Centrally heated in cooler months.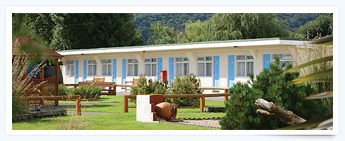 Dining at Sand bay holiday Park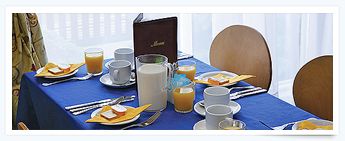 Enjoy a full English breakfast or lighter options every day, three-course evening meals plus tea or coffee, with a varied menu and vegetarian dishes always available. Our excellent range of good value beers, wines and soft drinks will make the perfect accompaniment to your meal. Tasty meals options include traditional fayre offered daily and a Self-service Salad Bar featuring a wide choice of healthy options. We can cater for most dietary requirements (please advise at least 7 days prior to arrival). We have the Rose Garden Cafe*, throughout the day and evening our Rose Garden Cafe serves refreshments, light snacks and lunches at very reasonable prices. If you're going out for the day or are journeying home we can also make up a packed lunch, saving you £££s over the expensive motorway services. *Opening hours may vary.
Location
Sand Bay Leisure Resort is located a few miles to the north of the popular holiday resort of Weston-super-Mare. There is a long sandy beach just across the (minor) road that runs the length of the village of Kewstoke. It is popular with walkers and those who like a pleasant stroll whilst taking the sea air. Set in 17 acres of grounds, Sand Bay Leisure Resort has plenty of space. There is ample free parking close to our guest accommodation and we have dedicated disabled parking bays for the less mobile.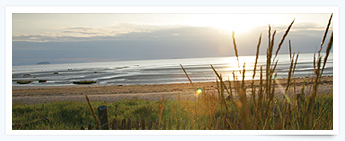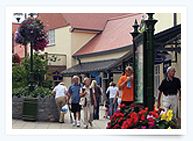 Clarkes Village Street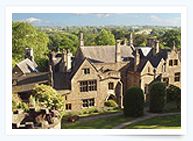 Clevedon Hall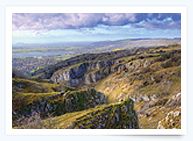 Cheddar Gorge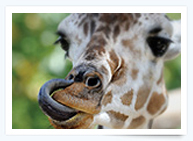 Noah's Ark Zoo Farm
Sand Bay is a lovely place to visit and a great base to get to many places of interest from Noah's Ark Zoo Farm, shopping, the spectacular Cheddar Gorge to Clevedon Hall!
Entertainment Line Up for 2014!
Jazz Weekends 2014
Winter Jazz, 17 – 20 January 2014 from £149. Peter Lay invites you to his Winter Jazz Party for a 3 night weekend on a full board basis, featuring; New Orleans Heat, The Gresty / White Ragtimers (with a tribute to Muggsy and Bob Crosby) The Rich Bennett Band, Sussex Jazz Kings, Steve Graham's New Orleans Jazz Bands, Gambit Jazzmen, John Maddocks' Jazzmen. This break incorporates a half price bar every evening, dancing and a brolly parade with Grand Marshal' Jimbo
To book call 0872 435 0206
(Calls cost 10p per min plus network extras).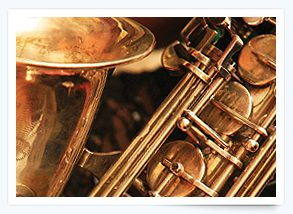 Easter Big Band 2014
Friday 18th – Monday 21st April – from – £124 per person. Celebrate the Easter weekend by donning your dancing shoes and hitting the floor to the sensational sounds of:
The Glenn Miller Tribute Band Directed by Paul Barry
The Jeff Hooper Swing Easy Big Band
Legends of Vegas Show
The Greg Francis Orchestra & Singers
To book call 0872 435 0206
(Calls cost 10p per min plus network extras).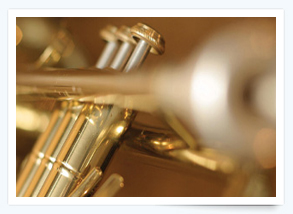 Rock 'n' Roll Weekend
Rock 'n' Roll Springfest, 7 February 2014 – 3 nights from £149.
Our Rock 'n' Roll Weekend is a memorable trip back in time to a classic era.
This popular break returns for 2014 featuring Glen Darren & The Krew Kats, Greggie Gee & The Crazy Gang, Lights Out, Jerry & The Jive Stars, Jive Street, The Flying Saucers, The Strollers, Livestock Davies & The Lowdown Snakes, The Class of '58 & The
To book call 0872 435 0206
(Calls cost 10p per min plus network extras).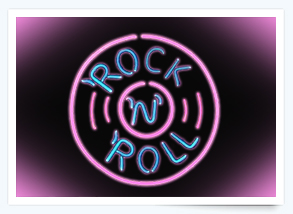 Spring Jamboree
Spring Jamboree, 7-10 March 2014 from £149
Returns for 2014 bringing you a fantastic line up featuring West Virginia, Henry Smith & His Band, Mersey Makers, Raymond Froggatt & His Band, The Thornhills, Blake & Brazil, Edison Lighthouse, Mel Paul & Mary Lacey, Garth Brooks Tribute Show (by Rick McKay) Fools Gold Trio, John Taylor Band, Paul Hopkins, Savannah, JB Disco & Compere Keith Thornhill
Autumn Jamboree, 17-20 October 2014 from £149
Be entertained by a fabulous line up featuring West Virginia, Henry Smith Band, Texas Gun, Phil Lloyd, The Indians, Vicki Lambert, Colin Paul & The Persuaders, The Haleys, The Beat Legends, The Thornhills, John Taylor Band, Dave Bryan, Johnny B Disco and compare Derrick Bailey
To book call 0872 435 0206
(Calls cost 10p per min plus network extras).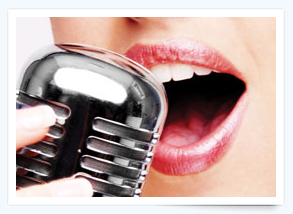 Tinsel & Turkey
Can't wait until December 25th to begin your week of good cheer? Wish you could celebrate Christmas and the New Year in just three days, and before everyone else does?
Well, with our Tinsel & Turkey breaks, you can! Starting in October, these three or four-night breaks take you on the entire journey from Christmas Eve to New Year's Day.
To book call 0872 435 0206
(Calls cost 10p per min plus network extras).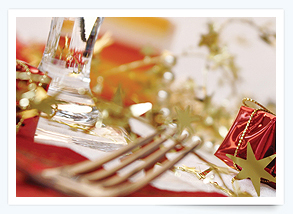 Christmas at Sand Bay
This Christmas, there's a fantastic programme of events planned for your relaxation and enjoyment, here's what's included over the Christmas Break .
Arrive on 23rd December in the afternoon and enjoy our mulled wine reception and carol service in the ballroom.
After dinner there's dancing plus bingo and 'Musical Nights' – a wonderful evening of live entertainment and some great artists. Christmas Eve – Traditional Carol Service at 9.00pm followed by a special guest vocalist.
Receive a visit from 'Santa' on Christmas Day
To book call 0872 435 0206
(Calls cost 10p per min plus network extras).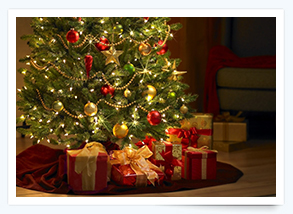 Twixmas
Our Twixmas breaks, which run between Christmas and the New Year, are the ideal way to escape the post-Boxing Day rush or to stretch your festive celebrations out that little bit longer.
We'll take good care of you with great food and wonderful entertainment, helping you unwind after Christmas and setting you up perfectly for the New Year.
To book call 0872 435 0206
(Calls cost 10p per min plus network extras).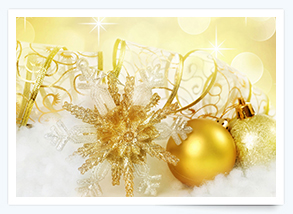 Psychic Weekend 2014
31st January – 3 nights.
Looking for something different? Without doubt an amazing experience; fun packed, full on spiritual and psychic festival filled with lovely interactive workshops uniting so many like minded people! Featuring: Keith Charles, Tony Stockwell, Phil Solomon, Ivan Lee and over 20 more amazing T.V Mediums, Healers and Speakers!!
To book call 0872 435 0206
(Calls cost 10p per min plus network extras).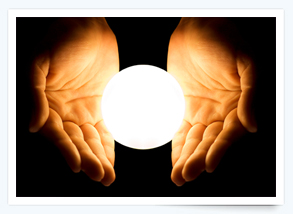 Byron Jones Keyboard Festival
11 – 14 April 2014, 3 nights. Featuring The Welsh Wizard himself Byron Jones, Tony Stace, Kevin Morgan, Ian Griffin, Matthew Bason, David Thomas, Howard Beaumont, Chris Jones, Dirkjan Ranzjin, David Ingley, Arthur Tipper, Orla – Emswell Music, Musicland – Brian Reeve, Breve Music UK Roland
Dance to live music
Morning Dance Teaching Sessions
Afternoon and evening sequence and ballroom dancing with your dance instructors Mike & Margaret Young.
*****Artists subject to change
To book call 0872 435 0206
(Calls cost 10p per min plus network extras).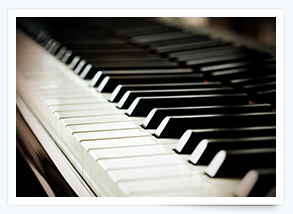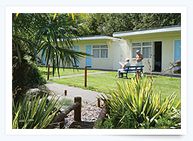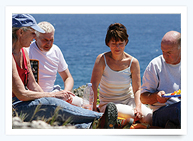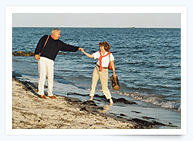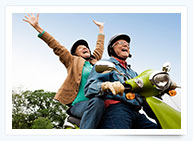 There's so much to do at Sand Bay the only problem is fitting it all in!
Enjoy a wide range of facilities!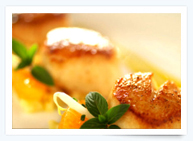 Experience our great cuisine!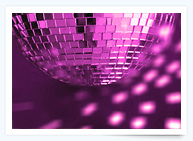 Dance the nights away with great entertainment!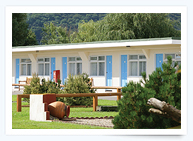 Relax in our leisure suites!
Pontins offers you a warm welcome to the Sand Bay Holiday Park set right next to the beach!