2014 October Half Term holidays and October Half Term Breaks
Looking for a fantastic October Half Term next year?
Then why not come to Pontins for a fantastic line-up of top entertainment throughout all of our Family Holidays. Enjoy our Halloween themed parties filled with spooky activities including fancy dress parties and our Halloween Ball where you can party the night away. Don't miss out on exclusive entertainment from the likes of Rainbow, The Sooty Show, Lady Gaga Tributes and our very own World Famous Bluecoats.




YOU CAN BOOK ONLINE
OR
BOOK BY PHONE
0871 222 0201
Please note: Calls cost 10 pence per min plus network extras.
Quote offer code
FB14
PARK INFO
Brean Sands
Camber Sands
Pakefield
Prestatyn Sands
Southport
TERMS & CONDITIONS
Terms & Conditions apply. E&OE.
All places are subject to availability at the time of booking. Not all Parks available on all dates.
Towels and linen are not included, for options please read through our New Linen Procedure Page
*Prices are based on 4 sharing a 1 bedroom self catered Popular apartment at Brean Sands, Camber Sands, Prestatyn Sands or Southport Holiday Parks. Pakefield prices are based on 2 sharing a 1 bedroom half board Classic apartment.
*Pakefield has no Popular Apartments and its Apartments have a petite kitchenette including: microwave, toaster, kettle, small sink and some utensils. There is a limited number of Apartments with a fitted kitchen: four ring hob, microwave, toaster, kettle, fridge, sink and some utensils.
Not all entertainment and activities are available on all Parks, check when booking to avoid any disappointment. Many activities are free, there is a small charge for some activities.
Save an additional £50 off self-catered holidays at Brean Sands, Camber Sands, Prestatyn Sands and Southport. Save an additional £20 per person on half-board holidays at Pakefield. Offer only applies to 3 & 4 night holidays on select dates.
A levy charge is applicable to credit card payments of £2 and 50p per debit card transaction, in line with company policy.
For all other terms and conditions visit http://www.pontins.com/terms-and-conditions/ or ask at time of booking.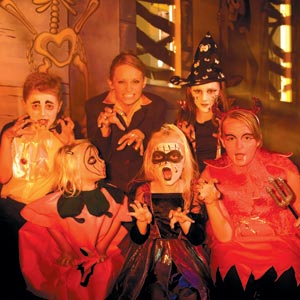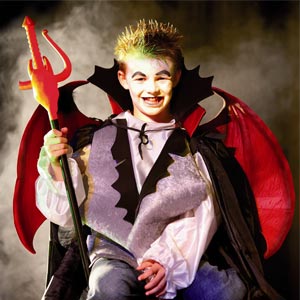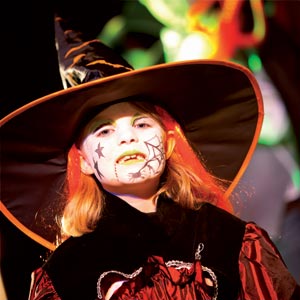 October Holidays
Some of our Possible Entertainment for October Half Term Holidays 2014

Don't miss our Spooktacular Halloween Activites including:
Dunk a Demon
where we will put the bluecoats up against each other with a variety of challenges. We will eliminate Blues one by one with the help of the you until we get down to the final two! One of which will be Dunked in a gunge style tank!
Blue Coat Wizard School
A fantastic event for the whole family of magic and wizardry, learn tricks create illusions and gain the knowledge for everything you need to be a great Wizard. Get creative as we teach you to create your very own wizard wands, hats, cloaks and spells!
Croc Busters
A ghost has been plying nasty tricks on the croc crew and has even stolen all of their treats which they were going to share with the boys and girls. Who you gonna call? The Croc Busters with the help of the Bluecoats and Captain Croc for ghost hunt around park, following the clues and finding the sweets and capturing the nasty ghosts.
The Halloween ball
Party this Halloween with The Croc Crew! That's right Captain Croc, Zena the Zebra, Florence the ostrich and Chuckles the monkey are all here to play games, dance and create magic! Snack packs for each child and lots of prizes to be won, so leave the tricks at the door because only treats can be found at this Croc Crew Bonanza!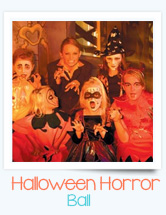 Enjoy the Croc Crew Parties and Shows!
Come join the Croc Crew, Safari Sam and Sir Cyril in a Halloween adventure you will never forget! The Croc Crew will be dancing and creating Halloween magic live on stage, in this fantastic production of the crocky horror show! Lets do the time warp again!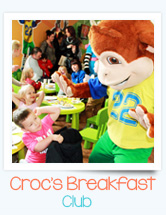 The Famous Bluecoats
The Bluecoats shows are not to be missed, with themed shows, singing and dancing you will be entertained throughout your stay with us and be astounded at the costumes and talent!
*Please Note: Not all acts at all Parks. Some activities are free but some carry a small charge.
So don't delay, book now for October Half Term holidays and October Half Term Breaks!
Choose from five Pontins Holiday Parks for low cost holidays in October 2014, with Brean Sands, Camber Sands, Pakefield, Prestatyn Sands and Southport Holiday Parks. Pontins have the best holiday deals for Half Term Holidays in October offering great facilities and entertainment for the whole family.