New Word Alive
Pontins is delighted to welcome New Word Alive to our Prestatyn Sands Holiday Park!
Check back soon for new dates.
New Word Alive is a Bible holiday week inspiring and refreshing the whole body. The event has programmes and activities for all ages, including an adult programme, student programme, children's programme and youth programme.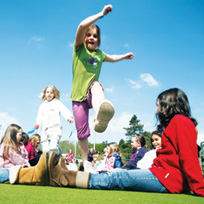 The event takes place at Prestatyn Sands Holiday Park which nestles between the rolling hills of Wales and miles of award winning beaches. As well as a choice of three stunning beaches there is plenty to see and do from the majestic Conwy Castle to the buzz of Rhyl Water Park for fun rides and pools for all the family.
On Park we offer many activities included in the price including indoor heated swimming pool, water slides, crazy golf, snooker, pitch and putt, and much much more!
Accommodation options range from affordable Popular apartments, to Classic, and then our top of the range Club Apartments. Click here for more information.
How to book
Click on the type of accommodation you would like and a new window will open to start your booking. Below are a variety of notes that may help you at various stages. You might find it easier to start your booking and then refer back to these notes if necessary.
Terms: Popular is the new name for the Budget grade apartments. Half Board is what the New Word Alive brochure calls Dinner, Bed and Breakfast.
Apartment details: all bed settees are double. Also note that some maximum occupancies listed are one more than the number of beds. This option is for those bringing a child under 2 in a cot.
Occupancy details:
put the ages of guests at the time of the event, i.e. 2nd April 2013.
Holiday costs: adventure activities are a way of paying for various activities on the park in advance. However you can also buy them at the same price when on the park.
Half Board: this option is available on the booking screen after you have selected your apartment type you can add this on.
Terms and conditions: for the New Word Alive event electricity is included in the price for all grades of accommodation. Please note that the New Word Alive terms and conditions apply to this booking, as listed on the New Word Alive website and brochure.
Website:
www.newwordalive.org