Bluecoat Recruitment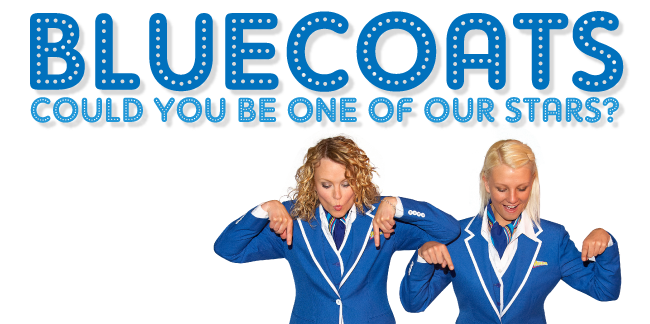 Want To Become A World Famous Bluecoat?
We are looking for:
Strong Male Vocalists
Strong Female Vocalists
Dancers
Entertainers
If you want to make it big in the industry, you've got to know your stuff. Learn the trade by working in the right environment. Lots of on stage experience and loads of people contact. Along with a massive variety of activities and events, all add up to a brilliant job and a superb opportunity.
If you are interested in applying for any of these positions please send a CV and Show reel to auditions@pontins.com
We are currently looking for:
Assistant Entertainments Managers
at Camber Sands & Sand Bay Holiday Parks.
Candidates should be able to work well under pressure, have experience of supervising a team of people and at least 2 years experience of working in the Entertainments industry
You will also need to have excellent communication skills, both written and verbal, be highly organised with a degree of numeracy.
If you feel you can meet the above please send in a CV, show reel and cover letter to auditions@pontins.com