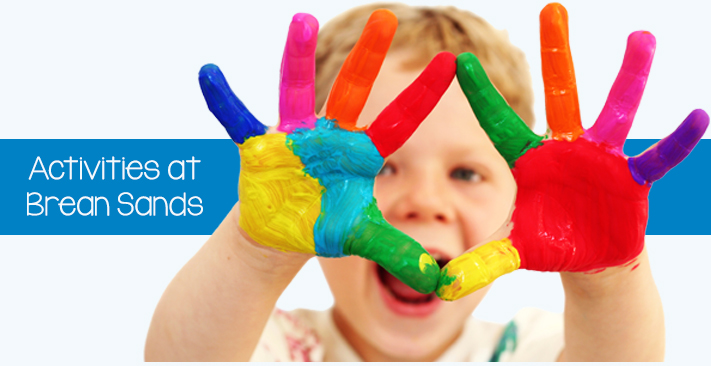 Family Fun Activities at Brean Sands
Activity
Details
Activity
Details
Activity
Details

Fun Bikes

Come along and hire one of our fun bikes! We offer one and two seater bikes. These pedal bikes are not only fun to ride, but also a great way of keeping fit!

Table Tennis

Fun for the whole family, Compete on your own or join up for a game of pairs!

Go Karts

Are you the next Jenson Button or Lewis Hamilton?? Then come along to our go kart track, put on your helmet and see if you can handle our track! We have one and two seater go karts.

Amusement Arcade

Fancy sitting back and playing some games, then visit the Pontins Amusement Arcade, where you can enjoy some of your favourite gaming past times.

Swimming Lessons

A fun way to boost your confidence and improve your swimming!

Pool Tables

Why not have a game of pool on one of our tables.

Snooker

Snooker is available at all parks. Are you the next Ronnie O'Sullivan? Then why not enter our snooker competitions and win the chance to play at our grand finals weekend at the end of the season.

Tennis

Grab your racket! Great fun with a friend or even team up for a game of Pairs!

Pontins Character Breakfast

Want to have an up close and personal meeting with your favourite member of the Croc Crew? Then come to one of our character breakfasts to grab a bite to eat and some one-on-one time with the Famous Croc Crew.

Captain Croc's Adventureland

Adventureland is a child frendly climbing area with all sorts for your kids to bounce and jump till their little heart's content. This is available for under 8′s

Pantomime

He's behind you.. Oh no he isnt… join in with the Pantomine fun!

Outdoor Inflatable Course

Bounce, Climb, and have lots of fun on our massive inflatable course.

Basketball

Slam dunkin fun! Shoot some hoops on our outdoor court, who will be the top scorer in your family.

Bluecoat Shows

Fabulous entertainment for all the family. A stay at Pontins isn't complete until you have seen a show, there is plenty to choose from!

Water Slides

Have fun in our swimming pool with our great Slides!

Bouncy Castle

Come on kids, lets bounce!

Trampolining

Ever wanted a go on a trampoline? Well here's your chance to have fun whilst getting exercise on one of our 6 new trampolines.

Kids Bingo

Eyes down for some bingo fun for the kids.

Croc's Party

Get ready to dance and have loads of fun with Croc at his party.

Character Meet & Greet

Come and meet the crew who love getting to know you. So get your hugs and hand shakes ready!

Character Shows

Are you ready to see the best acts in town? They are all here and can't wait to put on a show just for you.

Star Cabaret

Do you want to see the stars? Well look in the mirror because in our cabaret, you are the star!

Darts

Bullseye!! Go for the 180!

Crazy Golf

Crazy golfing fun for all the family!

Boogie with the Blues

Get down and boogie with the Bluecoats.

Character Appearances

Meet your favourite Pontins' characters – Captain Croc is the daredevil leader of the Croc Crew.

Children's Swimming Pool

Make a splash… fun for all the family!

Game Shows

You have to be in it to win it!!!

Outdoor Play Area

Swing by for some outdoor fun!

Magicians

How do they do that? Shows sure to amaze!

Late Night Disco

Dance the night away!

Little Tykes Play Area

Safe environment for the little ones to play.

Live Cabarets

Glittering cabaret acts for all to enjoy!

Quizzes

How's your general knowledge? Join in the fun with our competitions!
*Please note some activities may incur an additional charge to participate and may not be available at all parks during all times.