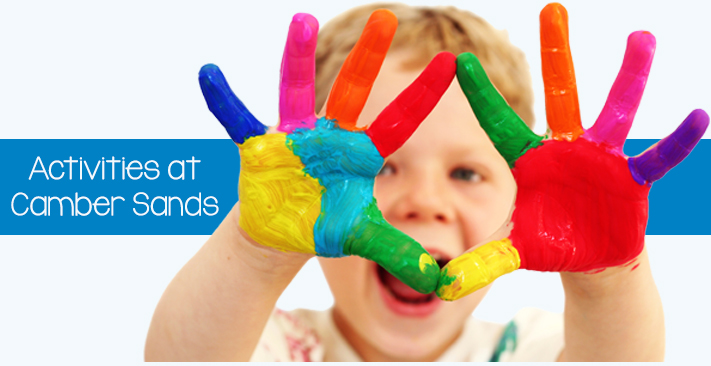 Family Fun Activities at Camber Sands
Activity
Details
Activity
Details
Activity
Details

Croc's Cinema

Come and visit Croc's very own cinema in Croc's adventure land, screening two family friendly films a day, with classics like Toy Story and the Lion King to the recent smash Frozen.

Meet the Croc Crew

Come and meet the Croc Crew, they will be out and about through the day, starting at 9.30am and also at 12.30pm, and also from 8pm each evening..

Croc's Happily Ever After Party

Captain Croc is having a Party, come and see your Bluecoats in their 2016 Panto, hosted by the Captain Croc and the Bluecoats in the fun factory, every Thursday and Sunday afternoon, tickets are available from the Bluecoat shop.

Laser Tag

More information coming soon.

Aqua Jets

More information coming soon.

Live Cabarets

Glittering cabaret acts for all to enjoy!

Games room with Beam interactive

More information coming soon.

Skate Park

For all of you Sk8ers out there, test your skills out in our new skate park.

Late Night Disco

Dance the night away! Text The DJ Service Now Launched for Requests, shout outs etc

Dinosaur Park

Come along and see our brand new Jurassic Kingdom … if you dare! Play amongst some of the scariest dinosaurs during your stay to be one of our Jurassic Explorers! With our dinosaurs making realistic noises and a play park in the middle of our Dino friends, this exciting new addition to the park is proving to be very popular.

Urban Gym

Pontins now boasts our outdoors Urban Gym. Suitable for adults and children aged 12 years and above, they are a great way to improve your health and fitness – for free!

Inflatable Park

Bounce your way to a fantastic stay in our Brand New Inflatable Park! From the cheering crowds in our Inflatable Penalty Shoot Out to Animal Fun in our Jungle Bouncer, join us for some inflatable fun!

Go Karts

Are you the next Jenson Button or Lewis Hamilton? Then come along to our Go Kart track and see how you handle our track. Closed on Mondays and Fridays. Height restrictions apply.

Amusement Arcade

Fancy sitting back and playing some games, then visit the Pontins Amusment Arcade, where you can enjoy some of your favourite gaming past times. With arcade style games from all decades you are sure to find either a new and exciting favourite, or that game you've been missing for years.

Bingo

For all those bingo heads out there, we have upto three sessions of bingo available for all bingo fans, 1.30pm session is available for all the family, the BIG ONE at 7pm is our main session, just for the adults, and then at 9pm we have our late night flyer.

Character Breakfast

Want to have an up close and personal meeting with your favourite member of the Croc Crew? Then come to one of our character breakfasts to grab a bite to eat and some one-on-one time with the Famous Croc Crew. Thursday and Sunday morning, tickets are available from the Bluecoat shop.

Snooker

Snooker is available at all parks. Are you the next Ronnie O'Sullivan? Then why not enter our snooker competitions and win the chance to play at our grand finals weekend at the end of the season.

Bluecoat Club

Join the Blues at 7pm each evening for fun, games and prizes.

Giant Games

Fancy a game of Jenga or Connect 4? Why not super-size it with one of our giant games located in Croc's Adventure land

Bluecoat Apprentice

Have you got what it takes to be a Bluecoat? Come along to this fun filled event and find out.

Water Slide

Have fun in our swimming pool with our great Slide!

Kwik Cricket

Enjoy this fast and fun game of Kwick Cricket with all of the family.

Air Hockey Challenge

Challenge your friends and Family to a game of Air Hockey up in the games room, and see who the champion is.

Zena's Garden

Zena's wildlife garden, specially created to attract all sorts of wildlife.

Quizzes

Test yours and you family's general knowledge with one of our daily quizzes.

Inflatable Aqua Course

Make a splash on the ultimate obstacle course!

Flo's Flock

Visit some of Florence's feathered friends in Cambers new aviary.

Captain Croc's Adventure land

Come and visit Crocs adventure land, for fun and games, arts and crafts, and of course our indoor play area with a ball pool.

Table Football

Fancy a game of football? Well try out our new table football in the games room.

Monster Music Makers

This is especially for the youngsters, come along and make music with the Blues!

Bluecoat Shows

Fabulous entertainment for all the family with shows including Dreamboats & Bluecoats, Britannia Rocks, Summer Sun, Gleek Out!, Route 66. Totally Vocal.

Board Games

Board game fun for all the family available in the Games Room.

Hip Hop dance class

Let see you all popping and locking in the hip hop dance class.

Boogie with the Blues

Rounding off the evenings entertainment with a high energy party dance marathon, join your Blues every night on the dance floor.

Inflatable Penalty shoot out

See our new inflatable challenge, a huge blow up goal post, can you score against our goalie?.

Water Walkerz

Ever wanted to Walk on water?

Story Time

Join us for a good story in the Croc's adventure land daily.

Trampolines

Have a go on one of our 6 outdoor trampolines, located outside the main building, fun for all the family.

Table Tennis

Fun for the whole family, Compete on your own or join up for a game of pairs!

Character Appearances

Meet your favourite Pontin's characters with a photo session each day at 12:30pm.

Children's Swimming Pool

Make a splash… fun for all the family!

Best Of British Wrestling

Come and enjoy professional wrestlers, battling it out in the ring, every Tuesday at 2pm in Lunars.

Crazy Golf

Head to the crazy golf course for a pirate themed fun.

Retro School Sports Day

Join us on the Queen Vic green for Pontins sports day.

Arts and Crafts

visit Croc's Adventure land daily to discover what we are making today, finger puppets, masks, paper flowers and so much more.

Darts

See who can score a Bulls eye in the games room. Bullseye!! Go for the 180!

Pool

Who's going to pot the black first? Join us in the games room to find out.

Queen Vic

Join the Bluecoats in the Queen Vic daily for traditional pub fun, from 12pm!

Giant Deck Chair

Come and sit on our giant deck chair, and have pose for a fun photo.

Inflatable Slide

We have upgraded our old inflatable slide, for a new one that's even faster and better than the old one, come and give it a try.

Karaoke Hour

Your moment in the spot light! What are you going to sing at Karaoke hour?
*Please note some activities may incur an additional charge to participate and may not be available at all parks during all times.