Harris and Day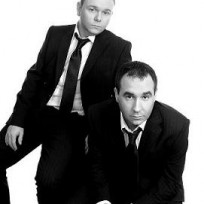 Harris and Day (Moz and Darren) present a wow factor packed evening of Entertainment! The show is full of stunning harmonic vocal numbers all blended with their own brilliant comedy routines and observations.
Able to adapt to any audience type the lads can perform a number of shows from Rat Pack to Musical Theatre!
The vocal theme runs through all of their shows but over the last few years they have emerged as one of the hottest properties on the competitive comedy scene!
Please note – due to the way our entertainment is scheduled we cannot guarantee any one act will appear on a certain date at a particular Holiday Park. The information contained in this Entertainment section is a general guide of acts appearing throughout the season across all our Parks. For further information please see our full terms and conditions.