Camber Sands Holiday Park
The most beautiful Sussex coastal location!
Camber sands is five miles long with sandy beaches and beautiful sunsets. Explore the deserted beaches teaming with wildlife and fabulous scenery. The ancient town of Rye has quaint cobbled streets with antique shops, bric a brac shops and fashionable boutiques.

Visit Hastings or Camber Castles, and for adrenaline seekers can have a go at kite surfing, windsurfing and sailing.


Birthday Boxes now available at more parks!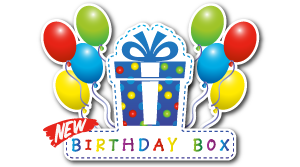 Feeling left out?
Well not anymore, as we are delighted to announce that Birthday Boxes are now available at the following parks:



Southport, Brean Sands, Camber Sands
& Prestatyn Sands


If you are celebrating a birthday whilst at Pontins, why not purchase a Birthday Box for Only £19.99?

Click Here For More Details


Segways New for 2016 – only at Camber Sands!
Available from Monday 16th May 2016.
Camber Sands is delighted to introduce the latest addition to our park… Segways!
£12.50 for 30 minutes!
This will include training time with the leisure staff, two rotations of the park and a de-brief.
The tour will be guided by two leisure staff


Racing Track & Skate Park
Calling all sk8r boyz & gurls, Camber is now home of a brand new skate park. Why not come along and show us your best daredevil moves? And don't worry if you forget your wheels, we have skateboards, roller blades and bikes for hire. Think you could be the next Formula 1 sensation? We at Camber are now housing, not one but, two racing tracks. Whether you want to take it easy with the electric mini tracks, or push pedal to the metal on our petrol go karts you'll have a great time tearing up the road with us.



Pontins Link Bingo
Our exciting new link game has seen massive jackpots won every night!
The atmosphere in the room was incredible for our special New Years game.

Winners received a massive £2,015 jackpot each!
Shannon Forsythe from the Wirral won the £2,015 + £674
James Sykes from Warrington won £2,015 Jackpot.
Plus other house game winners!

Could you be the next jackpot winner?
Make sure you take part during your next stay!


Pirate Themed Crazy Golf, Arrrrrr!
Ahoy mateys! Check out our pirate themed crazy golf course here at Camber Sands, why not come down and bring all yer crew with ye, arrrrrr! You and your friends are bound to have a blast!


Crocs Cinema & Jungle Play Area
As part of our continued commitment to improving your stay, our newly refurbished Crocs Cinema & Jungle Play Areas are looking great and we are extremely proud of them! Why not come and take a look when you are next here?Until then here are a few pictures to whet your appetite.


Camber Sands Link Bingo Winners
Our exciting new link game has seen great Winners here at Pontins Camber Sands . We have Mrs Vice who won £553 on 31st March 2015 and Mrs Conway who won £582 on the 3rd April 2015. Plus other house game winners! Could you be the next jackpot winner? Make sure you take part during your next stay!


Ice Cream Hut
On a scorching hot day there's nothing like a nice cold ice cream. Why not pop along to our ice cream hut and buy yourself a treat from our friendly staff. We've also got buckets, spades, rubber rings, water pistols, boogie boards; everything you need for a cool summer's day.


Brand new arcade area is now at Camber Sands!


The Java Coffee Lounge!
The new refurbished coffee lounge is ready for business. Boasting a wide selection of coffees and a menu of made-to-order snacks, light bites and meals it is the perfect place to relax and watch the world go by. The Java Lounge is also open to the public, so come along and sample our mouth-watering foods and hot Columbian beverages.


New Playground area!
Something for all the boys and girls is our brand new outdoor play ground! Situated by the entrance to the park is a fantastic colourful play area, that's brand new for 2013 with swings, slides and rocking animals, for hours of fun.
Some of the Blues enjoying our new park!!


Jackpot Bingo Games
You can now play Jackpot Bingo Games at all Pontins Holiday Parks now! The Bingo is held in the afternoon and evening most days. Buy your tickets at the Jackpot Bingo Games evenings.
(Please ask at Reception for more details).
BIG CASH PRIZES! AFTERNOON AND EVENING EVERY DAY!
Please Note: Persons under the age of 18 are not allowed to gamble. Full terms and conditions apply. Subject to availability. Management reserve the right to change or amend the content and/or programme without prior notice.


Giant Deck Chair!
Come and take a seat on our giant deck chair! Perfect for those fun moments and quirky family photos.


Find out more about Camber Sands Holiday Park:
Camber Sands is a perfect destination for family holidays, with sandy beaches and beautiful sunsets. So get your bucket and spade ready for a great holiday!