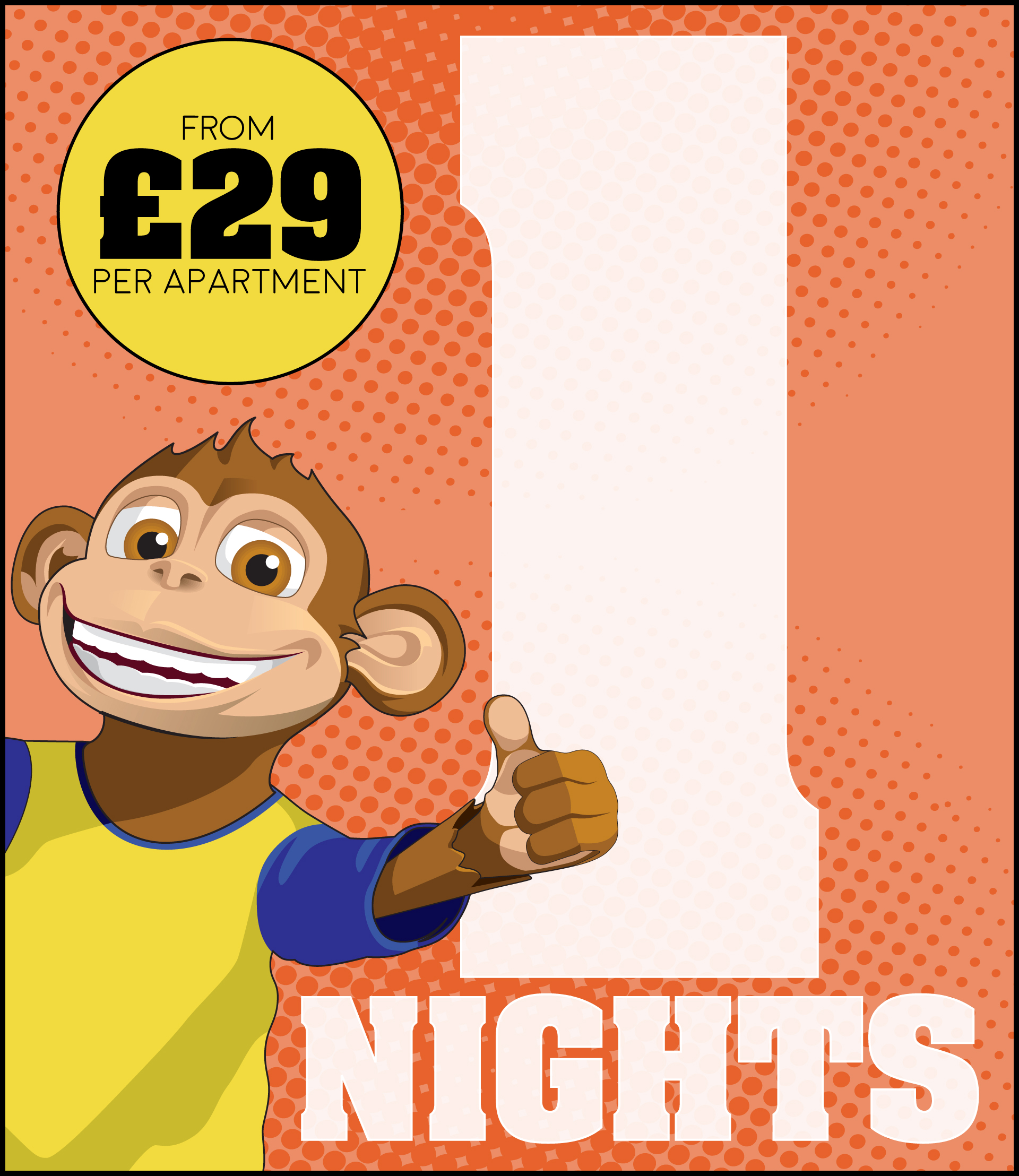 One Night Breaks Now Available!
If you are looking for a get away, this is an offer not to be missed. We are offering you an amazing chance to book a 1 night break from just £29.

What's more, with the amazing live acts and entertainment that we have planned, there really is no better time to book at Pontins.
Prices are from just £29 for a 1 night break – hurry as places are strictly limited!
Scroll Down To Book, This Offer Won't Last Forever!

FROM ONLY £29 PER APARTMENT
DATES


NIGHTS

BREAN SANDS




CAMBER SANDS




PRESTATYN SANDS




SOUTHPORT



All Prices below are based on 4 sharing a 1 Bedroom Self Catered Apartment
20-SEP


FRI 1 NTS

✘
✘
✘
✘
21-SEP


SAT 1 NTS

✘
✘
✘
✘
22-SEP


SUN 1 NTS

✘
✘
✘
✘
23-SEP


MON 1 NTS

£29
✘
✘
✘
24-SEP


TUE 1 NTS

£29
✘
✘
✘
25-SEP


WED 1 NTS

£29
✘
✘
✘
26-SEP


THUR 1 NTS

£29
✘
✘
✘
27-SEP


FRI 1 NTS

£69
✘
✘
✘
28-SEP


SAT 1 NTS

£69
✘
✘
✘
29-SEP


SUN 1 NTS

£69
✘
✘
✘
30-SEP


MON 1 NTS

£29
✘
✘
✘
01-OCT


TUE 1 NTS

£29
✘
✘
✘
02-OCT


WED 1 NTS

£29
✘
✘
✘
03-OCT


THUR 1 NTS

£29
✘
✘
✘
04-OCT


FRI 1 NTS

£29
✘
£39
£29
05-OCT


SAT 1 NTS

£29
✘
£45
£29
06-OCT


SUN 1 NTS

£29
✘
£39
✘
07-OCT


MON 1 NTS

✘
✘
✘
✘
08-OCT


TUE 1 NTS

✘
✘
✘
✘
09-OCT


WED 1 NTS

✘
✘
✘
✘
10-OCT


THUR 1 NTS

✘
✘
✘
✘
11-OCT


FRI 1 NTS

✘
✘
£39
✘
12-OCT


SAT 1 NTS

✘
✘
£45
✘
13-OCT


SUN 1 NTS

✘
✘
£39
✘

HALF-BOARD UPGRADE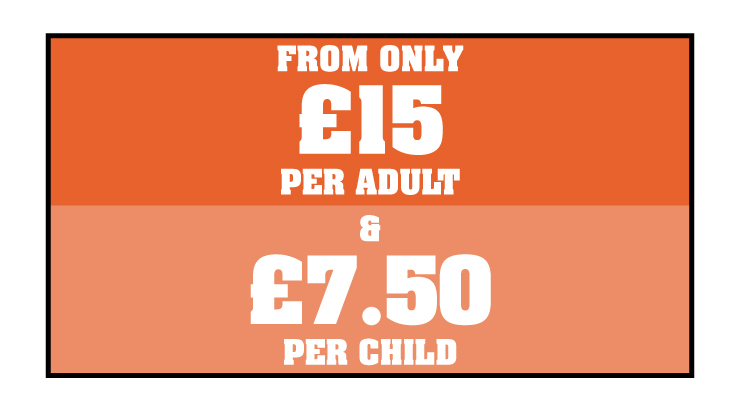 TERMS & CONDITIONS
Terms & Conditions apply. E&OE. All places are subject to availability at the time of booking. Available for new bookings only. Pontins reserve the right to change/remove the offer, prices & entertainment without advance notice. Calls are charged at 13p per minute + your chosen phone company access charge. Rates are pre paid and non refundable. Prices are based on 4 persons sharing a 1 bedroom self-catered Popular apartment and do not include linen. Not all entertainment and activities are available on all Parks, check when booking to avoid any disappointment. Many activities are free, there is a small charge for some activities. Pontins reserves the right to change and or remove prices without prior notice. For all terms and conditions please ask at time of booking or visit www.pontins.com/terms-and-conditions/