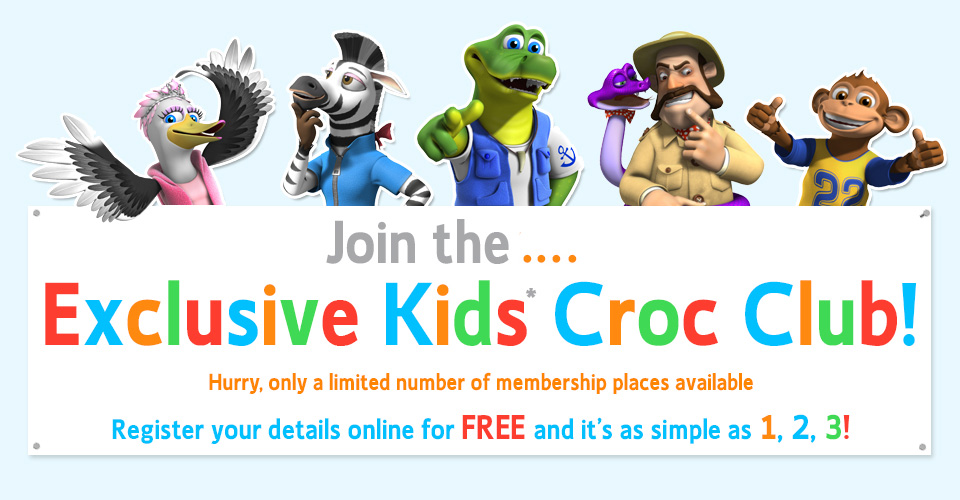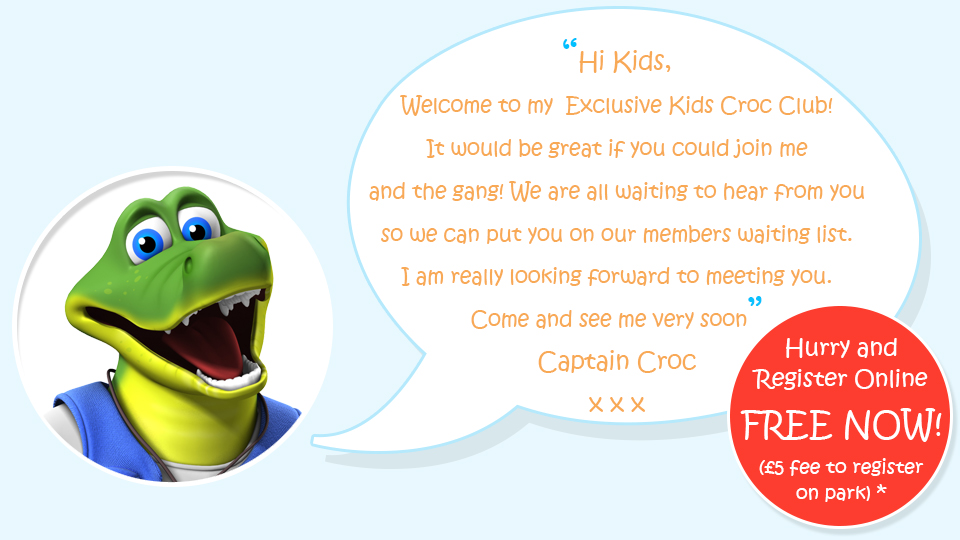 Join the FREE Pontins Exclusive Kids Croc Club!
Here are a few more details about my fantastic club:
"Right at this moment I am very busy because I have had so many kids ask to join my brand new club. I can't believe how many of you want to join me and the gang!
Goodness, I'm certainly rushed off my feet but I do have a little bit of help.
Zena the Zebra is busy printing off all the details and putting everyone onto my Crocs members list.
Florence the Ostrich is helping to get some goodies ready to send to you. She's a little bit slow but she isn't going to miss anyone out.
Chuckles the Monkey has been sent out to pick up litter because he keeps messing around and getting in the girls way.
Safari Sam and Sir Cyril are making sure the parks are looking their best for your holiday.
I will keep you updated on anything new that me and my friends are doing. You will certainly be the first to know.

Once you are on our members list you will get a special birthday card from us, so make sure you enter your birthday correctly!

Will you come and see me soon please? I am very excited to meet you."
Captain Croc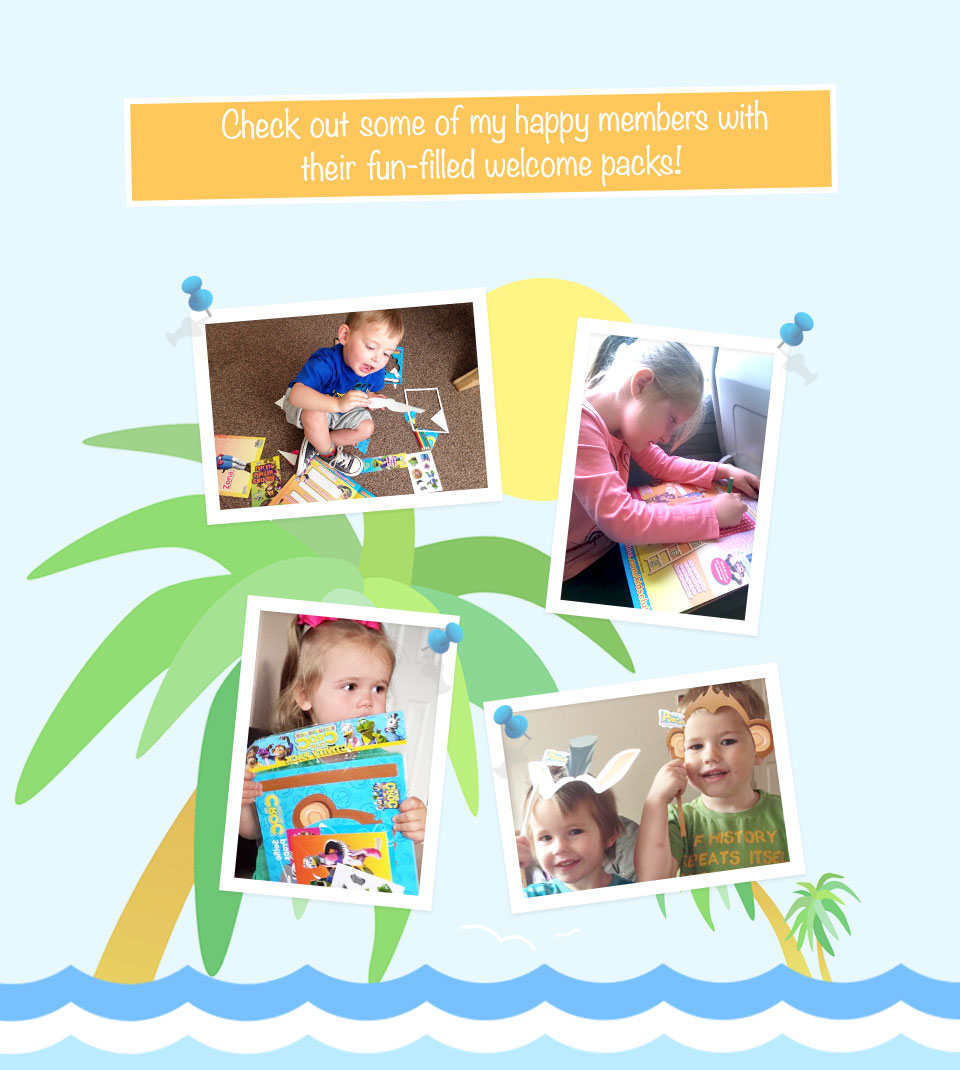 Terms and conditions:

The Exclusive Kids Croc Club is only available to children aged 12 and under*
Free to register online. £5 per child when registering on park (* Please note, the option to register on park does not apply to Pakefield or Sand Bay). This registration form will add your child to our members list.
You will receive confirmation of registration via an email to the address you entered on the registration form.