Rule The World
Take that Tribute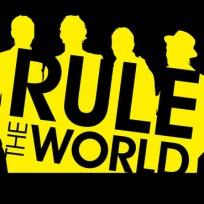 'Rule The World' have been featured on ITV1′s 'Daybreak' and have had rave reviews from many people including TV personality Ricky Tomlinson, Jason Orange's mother and now Mr GARY BARLOW himself. The ONLY Take That tribute act in the land to have ever been praised by Take That's lead singer! The band are all professionally trained and are currently appearing in theatres up and down the country.
The band believe's in being a completely accurate portrayal and ensure they mimic the sounds, look and feel of the sensational 'Take That'. They are not just a cabaret act singing 'Take That' songs they are an impersonation of the band and pay complete tribute to the 'Take That' magic!
Please note – due to the way our entertainment is scheduled we cannot guarantee any one act will appear on a certain date at a particular Holiday Park. The information contained in this Entertainment section is a general guide of acts appearing throughout the season across all our Parks. For further information please see our full terms and conditions.