Simon Sands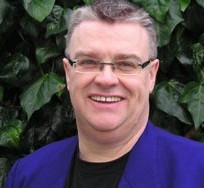 Simon Sands is a cheeky comic, with a laid back style of humour and is suitable for all types of audiences and venues.
Simon is at home in cabaret, theatre, pantomime or after dinner speaking and has performed in all corners of country, appearing at many major venues. In panto. he has played principle roles, including Idle Jack, (Dick Whittington), Simple Simon, (Little Red Riding Hood), Buttons, (Cinderella) and a Chinese Policeman, (Aladdin). Simon is also a regular entertainer for the British Forces at home & abroad.
Never offensive, Simon is an expert in judging an audience and these factors, along with his bouncy character are helping make his name in the company and corporate market where he has often played the role of genial host/compere.as well as presenting his blend of comedy.
Please note – due to the way our entertainment is scheduled we cannot guarantee any one act will appear on a certain date at a particular Holiday Park. The information contained in this Entertainment section is a general guide of acts appearing throughout the season across all our Parks. For further information please see our full terms and conditions.