Accommodation
Make the Choice that is right for you!
Please note – The new apartments shown in the above video and in the images below are examples and used for illustrative purposes only. They are not representative of all our apartments.
New for 2013
We have improved our bed linen procedure for all 2013 breaks! Now offering 2 options for you to choose from! FIND OUT MORE
Accommodation is all about Choice.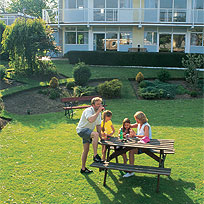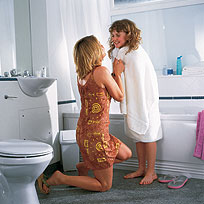 Make the Choice that's right for You.
Planning a fun packed Holiday? Club Apartments are closer to the action and include a host of extras with the luxury of an early check in so that you can spend time having fun with your family. At Pontins "Outstanding Value for Money" means you can afford to treat yourselves!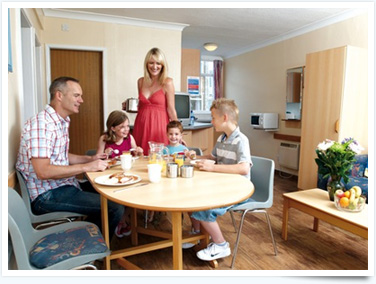 Apartment Choices
With three different options Club, Classic, Popular and three different sizes from 1-3 bedroomed apartments, our accommodation is flexible enough for all parties, including up to eight people.
Popular Accommodation
Popular Accommodation, offers you a comfortable Apartment at an Outstanding price. The Apartments include a fitted kitchen, private bathroom, lounge with TV. All our Popular Apartments have either 1 or 2 bedrooms, so they can sleep up to 4 or 6 people.
Classic Accommodation
Generally a Classic Apartment is closer to the central amenities meaning more convenient access to all the facilities on your Holiday Park. There are also a limited number of Classic Apartments with 3 bedrooms, sleeping up to 8 people.
Club Accommodation
The top of the range! Our Club Apartments provide you with a host of additional benefits like free electricity, and added digital TV channels. You also get the extra luxury of early check-in from 2pm just to make your stay more comfortable and convenient. See our video above for examples of our Club accommodation.
Club Extras-
Early Check-In from 2pm
Free Kitchen pack including Tea and Coffee Pack
Free breakfast before you leave
Voucher for a free bottle of wine
50% discount when using our Game Zone between 9am and 11am
50% discount on all Leisure Activities between 10am and 12pm
Allocated car parking
Free Electricity included
Daily Newspaper
---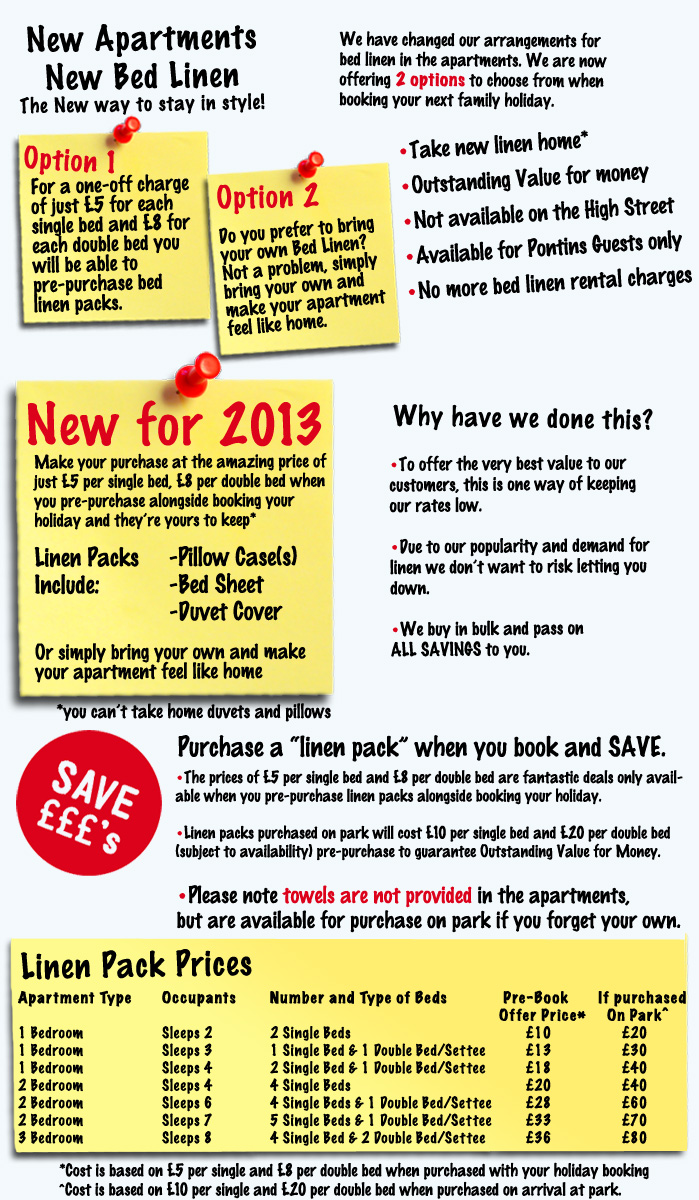 1 Bedroom Apartment
Sleeps up to 4 people (plus 1 cot) Available at all Self-catering Parks, excluding Pakefield.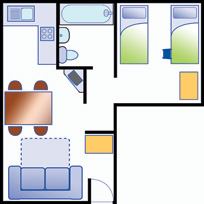 2 Bedroom Apartment
Sleeps up to 6 people (plus 1 cot) Available at all Self-catering Parks, excluding Pakefield.
3 Bedroom Apartment
Sleeps up to 8 people (plus 1 cot) Available at Brean Sands Park only, excluding Pakefield.