Bluecoat Recruitment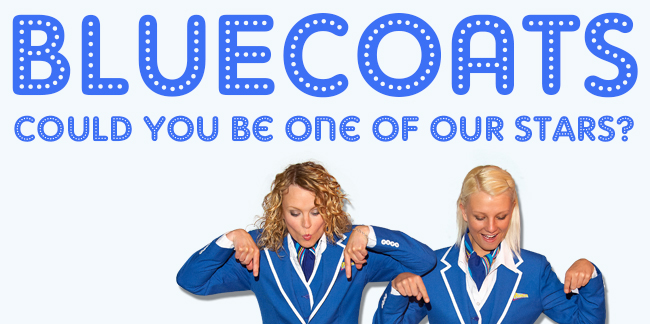 Current Entertainment Vacancies:

Female Singer for Coventry

We are recruiting for Strong Female Singer To work at our Britannia Hotels Coventry between November 13 & March 14

If you want to make it big in the industry, you've got to know your stuff. Learn the trade by working in the right environment. Lots of on stage experience and loads of people contact. This position will include occasional daytime work. Positions will be live on in one of the hotels. You will need to be able to work on your own and also be part of a team. You could be working in up to 5 hotels.

Please send in a CV & Show Reel to: Tracey.Hughes@pontins.com


Entertainment Manager

If you've got tons of energy, like a challenge and have already have Management / Supervisory experience of working on Holiday Parks, then we're looking for you.

Please send in a CV and letter of application to:
Tracey.Hughes@pontins.com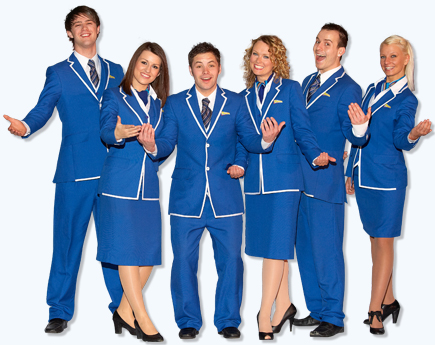 "Want To Become A World Famous Bluecoat?"

We are now recruiting Bluecoats for the Christmas & New Year season for all of our Parks.

Tuesday 3rd December – Pontins Southport Wednesday 4th December – Pontins Brean Sands 11.00am Start


If you want to make it big in the industry, you've got to know your stuff. Learn the trade by working in the right environment. Lots of on stage experience and loads of people contact. Along with a massive variety of activities and events, all add up to a brilliant job and a superb opportunity.

We are recruiting for Bluecoat Entertainers, Vocalists & Dancers
Vocalists: Please prepare both of the set songs below
Boys
Teenager In Love – Dion & The Belmonts
A Million Love Songs – Take That
Girls
Bobby's Girl – Susan Maughan
My Time – Jade Ewen
Backing tracks will be provided.
Dancers: Please prepare a short routine.  Also be prepared to learn a short routine. You will need to:
Bring along your dance wear
No baggy clothing please
Entertainers: Please prepare to entertain the audience for 1 minute.
Please download an application form and bring it along with you on the day.
For any queries please contact us by email on Tracey.Hughes@pontins.com or just come along on the day.