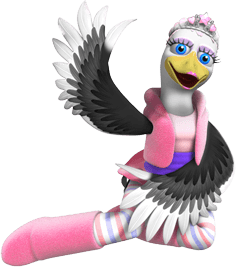 Camber Sands Holiday Park
A hidden oasis with a Blue Flag beach, lovely sea breezes, and lots and lots to do for all the family!
Camber Sands can offer a unique combination of miles and miles of unspoilt sand dunes with loads to do in the day as well as the evening.
Away from the beach the beautiful old Port Town of Rye deserves exploring, along with the old smugglers hideouts dotted along the coast and of course the iconic white cliffs – the traditional greeting for anyone sailing back to England.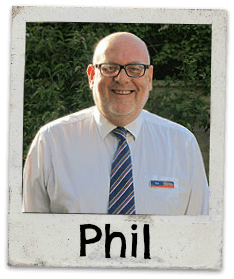 Welcome to Camber Sands
My name is Phil Martin, and I am the General Manager at Pontins Camber Sands. At Camber Sands, we have SO much happening throughout the year, from brilliant Spring Breaks, 70's and 80's Weekenders, Summer Holiday Offers, Halloween Party Weekend, Christmas and New Year Breaks, and so much more. If you are thinking of taking a short break mid week, or fancy a weekend away, I've got some great deals available! We are situated on the finest beach on the south coast, and can't wait to see you here at Camber Sands!
Best Wishes,


Phil Martin

New for 2015
Dunes Bungalow
From May 1st 2015 why not spoil yourself and book into our 'New for 2015′ Bungalow. Set in its own safe, secure, private garden with plenty of room for the whole family (your Dogs are Welcome to stay with you too!).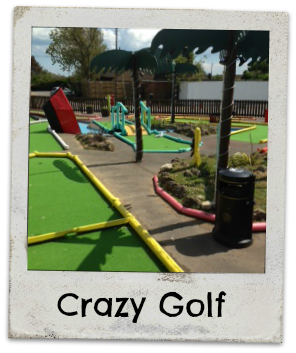 Racing Track & Skate Park

Calling all sk8r boyz & gurls, Camber is now home of a brand new skate park. Why not come along and show us your best daredevil moves? And don't worry if you forget your wheels, we have skateboards, roller blades and bikes for hire. Think you could be the next Formula 1 sensation? We at Camber are now housing, not one but, two racing tracks. Whether you want to take it easy with the electric mini tracks, or push pedal to the metal on our petrol go karts you'll have a great time tearing up the road with us.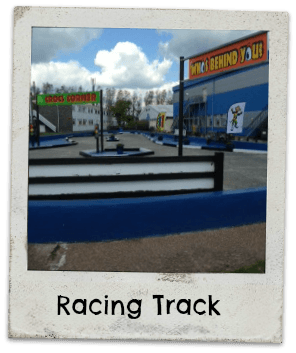 Never Ending Fun!

Ahoy me hearties! Do ye want to try ye hand at a pitch and put match? Our crazy gold course has had a revamp and has become a treasure island. Get yourself down land lubbers, beat the pirates, get the hole in one but be careful… these waters be more treacherous than they seem. Fancy a dip? Come along to our H2O zone. Equip with refurbished showers & changing rooms, a huge fun pool, a calm baby pool, slides, water walkers and giant inflatable action courses you're sure to make a splash!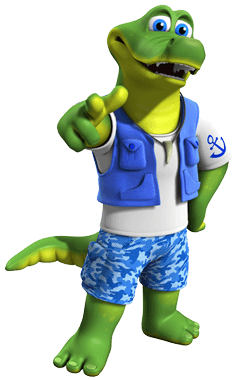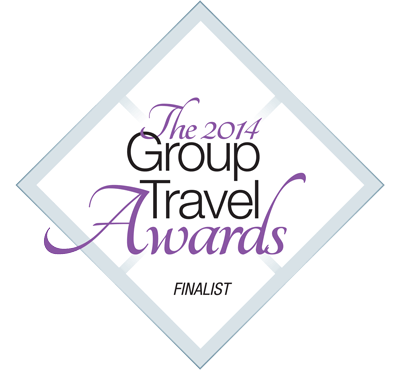 Proud finalists in the 2014 Group Travel Awards
We are proud to announce that in The 2014 Group Travel Awards, Pontins Camber Sands Holiday Park has been short listed as a finalist in the category of
Best All-Inclusive Group Holiday Venue.

We would like to use this opportunity to send out a massive thank you to all our loyal guests and our dedicated staff for maintaining such high standards throughout our park.

Click Here For Full Details


Crocs Breakfast
Enjoy breakfast with Croc, great fun for all the family. Book with The Bluecoats when you stay with us for £5 per child. Always a fun time.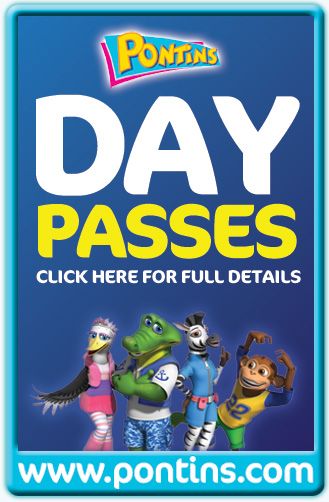 Day Passes – Prices are £5.00 per person (Children £2.50)
A great way to visit the Park if you live locally We welcome day visitors here at Pontins Camber Sands for a fun, exciting and entertaining day out. Start in our splash-tastic swimming pool with a host of water based activities including our fabulous Water Walkerz. We have lots of indoor and outdoor activities at Camber Sands, have a go on the Crazy Golf or ride around the Park on the Fun Bikes, why not have a go on the giant Inflatables which are great fun to play on. Indoors we have some fun activities too, try your luck in the Amusement Arcade which is packed with some fun games to test your wits and there's The Fun Factory too, not forgetting the evenings we have entertainment and Live Cabarets and so much more! The Park is open to day visitors between 8am and midnight daily.
*NB Day-pass admission is left to the Duty Managers discretion but you must call prior to arrival to avoid disappointment. During Private Events Day Passes will not be issued. Pontins Camber Sands Holiday Park Tel No: 08724 350 204.

Please note: Calls cost 10 pence per min plus network extras. Deposit May be Required on this park.



Bars


Happy Hour 5pm – 7pm


Beers from only £2.20


House Spirits and Wine from £1.90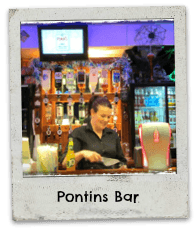 Dining

All you can eat breakfast buffet adult – £6.95 child – £3.95
Three course meals from only adult – £8.95 child – £5.00.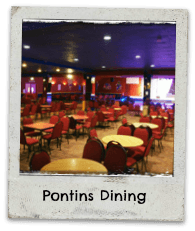 Pontins Link Bingo
Our exciting new link game has seen massive jackpots won every night!
The atmosphere in the room was incredible for our special New Years game.

Winners received a massive £2,015 jackpot each!
Shannon Forsythe from the Wirral won the £2,015 + £674
James Sykes from Warrington won £2,015 Jackpot.
Plus other house game winners!

Could you be the next jackpot winner?
Make sure you take part during your next stay!


Employee Of The Month – May
Well Done Toni Hudson
We are delighted to announce that Toni Hudson is our 'Employee of the Month'. Toni has been with us on accommodation for a few years now, having become one of our best checkers and ensuring all her guests are checking-in to the most welcoming and clean apartments. She is also a tireless team player. Always the first to help out on a department in need; you could find her behind reception, in the restaurant or even pulling pints at the bar. We are delighted that she has become our very deserving 'Employee of the Month' and will be taking home a sparkling new badge, chocolates, a bottle of wine and a nice extra sum in her pay packet. Well done Toni!


Ice Cream Hut
On a scorching hot day there's nothing like a nice cold ice cream. Why not pop along to our ice cream hut and buy yourself a treat from our friendly staff. We've also got buckets, spades, rubber rings, water pistols, boogie boards; everything you need for a cool summer's day.


Brand new arcade area is now at Camber Sands!


The Java Coffee Lounge!
The new refurbished coffee lounge is ready for business. Boasting a wide selection of coffees and a menu of made-to-order snacks, light bites and meals it is the perfect place to relax and watch the world go by. The Java Lounge is also open to the public, so come along and sample our mouth-watering foods and hot Columbian beverages.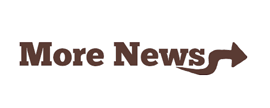 With a host of activities and set in a fabulous location, book your holiday now!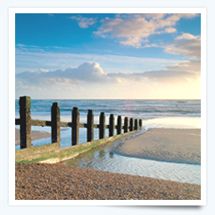 Away from the beach the beautiful old Port Town of Rye deserves exploring, along with the old smugglers hideouts dotted along the coast and of course the iconic White Cliffs – the traditional greeting for anyone sailing back to England to the most beautiful Sussex coastal location! Our Camber Sands holiday Park is the ideal get-away.
It's a hidden oasis with a Blue Flag beach, lovely sea breezes, and lots and lots to do for all the family. There are a wide range of attractions to be found within easy reach. Pontins at Camber Sands Holiday Park is a fun place to be! Non stop fun for all the family with so many FREE activities from, Crazy Golf to Karaoke and Talent Competitions. At the end of the day Lunars bar is buzzing with live music and acts perfect for adults and older teens.
Camber sands is five miles long with sandy beaches with beautiful sunsets. Explore the deserted beaches teaming with wildlife and fabulous scenery. The ancient town of Rye has quaint cobbled streets with antique shops, bric a brac shops and fashionable boutiques.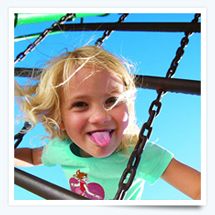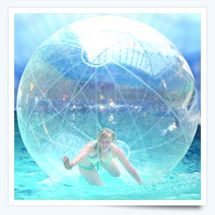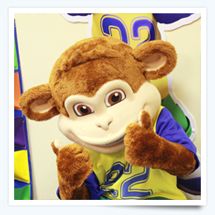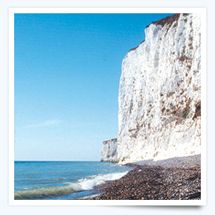 Book now for a fantastic experience at Camber Sands Holiday Park with a beautiful location its one of the best holiday parks in Sussex.