Adventure and Illusion of the high seas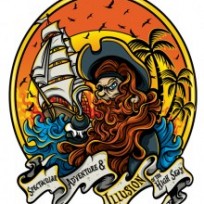 High quality illusion show
Spectacular Adventure & Illusion of the High Sea's is a carefully crafted high quality illusion show. The creator and illusionist Eloise Bradbury spent many years as an entertainments manager, both in the uk and abroad, slowly developing unique and highly popular productions unlike any others.
The illusion show combines fast paced popular illusions, costume changes, sword fights and fire! This has proved to be an extremely popular production.
Sit back, relax and prepare to be wowed as we take you on a Spectacular Adventure and Illusion of the High Sea's.
Please note – due to the way our entertainment is scheduled we cannot guarantee any one act will appear on a certain date at a particular Holiday Park. The information contained in this Entertainment section is a general guide of acts appearing throughout the season across all our Parks. For further information please see our full terms and conditions.