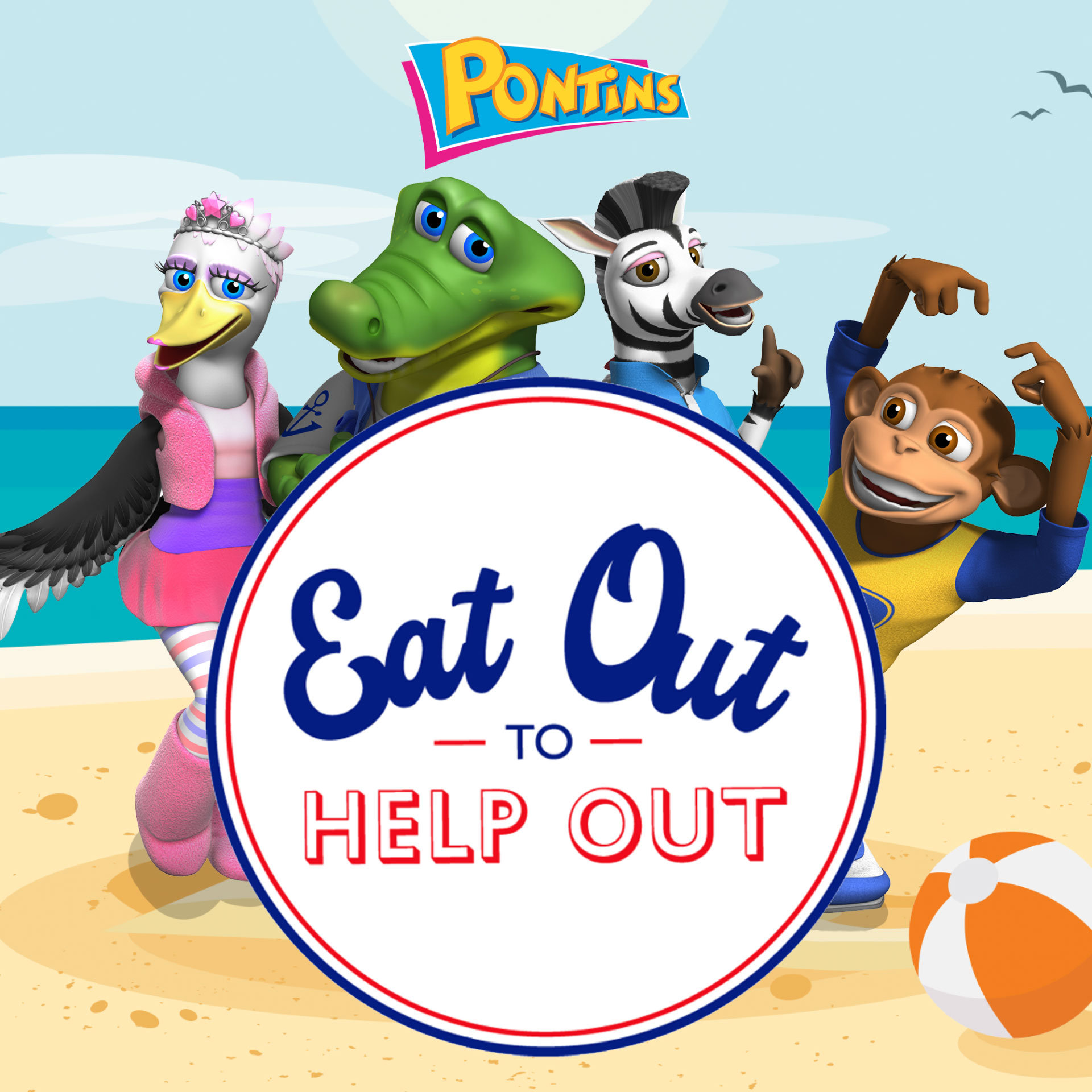 Pontins Eat Out to Help Out
All of our Parks are registered as part of the Eat Out to Help Out scheme, this means you can get 50% off food and non-alcoholic drinks purchased at our Parks! Thanks to the Chancellor, the hospitality industry has been given a much needed boost which allows us to provide great discounts to our guests.
SAVE 50% ON ALL FOOD & NON-ALCOHOLIC DRINKS*
Available All Day Monday – Wednesday
Max Discount Amounts
£10.00 Per Person
Expires 31st August 2020
*Eat Out to Help Out Does not apply to Alcoholic Drinks. Only applies to purchases made on Park through one of our food outlets & Excludes Purchases made in our Shops.
How Does This Work?
Simply order your food & drink at a participating outlet and the discount will be automatically applied.
Book Your 2020 Summer Break Today!