2 -or- 3 Easter Entertainment Holidays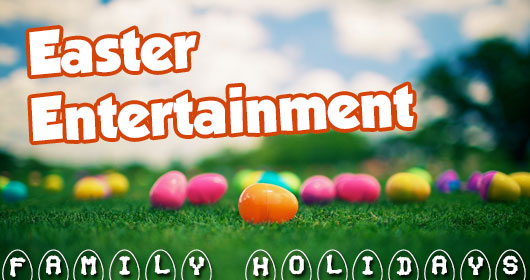 Offer: FBEA
Dates: 2014 Pontins Holidays




YOU CAN BOOK ONLINE
OR
BOOK BY PHONE
0871 222 0201
Please note: Calls cost 10 pence per min plus network extras.
Quote offer code
FBEA
PARK INFO
Brean Sands
Camber Sands
Prestatyn Sands
Southport
TERMS & CONDITIONS
Terms & Conditions apply. E&OE. All places are subject to availability at the time of booking.
Calls cost 10 pence per min plus network extras.
Rates are pre paid and non refundable. Available for new bookings only.
Prices are based on 4 persons sharing a 1 bedroom self-catered Popular apartment and do not include linen
Not all entertainment and activities are available on all Parks, check when booking to avoid any disappointment. Many activities are free, there is a small charge for some activities.
For all other terms and conditions visit www.pontins.com/terms-and-conditions/ or ask at time of booking.
2 & 3 Night
Easter Holidays
Offer includes:
✔Two or 3 Nights Accommodation
✔Fantastic Entertainment Everynight
✔Easter Games and Activities
✔and much much more!
Easter is a fantastic time to visit your favourite Pontins UK Holiday Park. With spring starting to show on the grounds, and the cutest wildlife running around our sites you are sure to get that spring fresh feeling on a Pontins Holiday. You also have access to our Pontastic Entertainment and all the family friendly activities you could want!

Easter Entertainment Holidays
 
Easter Weekend Entertainment
Park
18-Apr


Fri 2 nts

18-Apr


Fri 3 nts

Friday
Saturday
Sunday

Brean Sands


[price oc="FBEA" y="2014″ m="04″ d="18″ pk="Brean Sands" nts="2″ cat="SC" ]




per apartment

[price oc="FBEA" y="2014″ m="04″ d="18″ pk="Brean Sands" nts="3″ cat="SC" ]




per apartment


Funky Monkey


Luke Cook


Timmy Mallett


Camber Sands


[price oc="FBEA" y="2014″ m="04″ d="18″ pk="Camber Sands" nts="2″ cat="SC" ]




per apartment

[price oc="FBEA" y="2014″ m="04″ d="18″ pk="Camber Sands" nts="3″ cat="SC" ]




per apartment


Melanie Masson


Pop Gossip


Ollie Collins


Prestatyn Sands


[price oc="FBEA" y="2014″ m="04″ d="18″ pk="Prestatyn Sands" nts="2″ cat="SC" ]




per apartment

[price oc="FBEA" y="2014″ m="04″ d="18″ pk="Prestatyn Sands" nts="3″ cat="SC" ]




per apartment


Luke Cook


Timmy Mallett


Shane Richie Jnr Band


Southport


[price oc="FBEA" y="2014″ m="04″ d="18″ pk="Southport" nts="2″ cat="SC" ]




per apartment

[price oc="FBEA" y="2014″ m="04″ d="18″ pk="Southport" nts="3″ cat="SC" ]




per apartment


Timmy Mallett


Shane Richie Jnr Band


Michelle Lawson

Featuring fantastic familiy friendly entertainment from