For 4 People!
In Partnership With: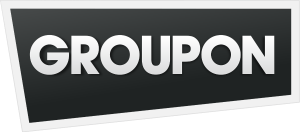 PARK INFO
Brean Sands
Camber Sands
Prestatyn Sands
Southport
TERMS & CONDITIONS
· All places are subject to availability.
· Prices based on four people sharing a self catered upper floor 1 bedroom Popular apartment for 2 nights.
· Bed linen, Towels & Electricity are not included.
· Not all activities & entertainment are on all breaks. Many activities are free, some carry a small charge.
· Please ring Pontins on 0844 576 5944 to book or check availability. Calls are charged at 13p per minute + phone company access charge.
· A valid Groupon voucher is required to process your booking.
· Voucher must be redeemed within 4 weeks of purchase. No refunds permitted after this date. 'Redeemed by' means – date holiday must be booked by.
. For all terms and conditions please visit www.pontins.com/terms-and-conditions/ or ask at time of booking.
Pontins 2 Night Family Breaks From Just £49!

» Two night stay for 4 people in a self catered upper floor apartment
» Lots of daytime activities & live entertainment every evening
» Choice of four seaside holiday parks
Our holiday parks come with all the great facilities you need for a brilliant holiday including swimming pools, bars, restaurants, kids clubs and more! We have so much to offer, from great entertainment with the world famous Bluecoats to fun and antics with kids favourites the Croc Crew.
Our programme of live shows runs almost non-stop from morning to night, and includes fantastic vocalists, live tribute bands and top TV talent show stars.
For those children needing even more adventure there are indoor & outdoor play areas, go karts, skate parks and trampolines as well as crazy golf and many more fun activities with the world famous Bluecoats.
Park

Date

Midweek 2nt Dates
from £49

Weekend 2nt Dates
from £59

Weekend 2nt Dates
from £69

Brean

May

6, 7, 8, 13, 14, 15, 20, 21, 22

10

17, 18

June

3, 4, 5, 10, 11, 12, 17, 18, 19, 24, 25, 26

7, 8, 14, 15

–

July

1, 2, 3, 8, 9, 10, 15, 16, 17

–

5, 6, 12, 13

September

9, 10, 11, 16, 17, 18, 23, 24, 25, 30

6, 7, 27, 28

–

October

1, 2, 14, 15, 16

4, 5

–

November

–

1, 2

–

Camber

May

6, 7, 8, 13, 14, 15, 20, 21, 22

–

17, 18

June

3, 4, 5, 17, 18, 19, 24, 25, 26

7, 8

–

July

1, 2, 3, 8, 9, 10, 15, 16, 17

5, 6, 12, 13

–

September

–

6, 7, 13, 14, 20, 21

–

Prestatyn

May

13, 14, 15, 20, 21, 22

17

–

June

3, 4, 5, 10, 11, 12, 24, 25, 26

–

7, 8

July

1, 2, 3, 8, 9, 10, 15, 16, 17

–

5, 6

September

9, 10, 11, 16, 17, 18, 23, 24, 25

–

6, 7, 13, 14, 20, 21

October

14, 15, 16

–

4, 5, 11, 12

November

–

1, 2

–

Southport

May

6, 7, 8, 13, 14, 15, 20, 21, 22

10, 11, 17, 18

–

June

3, 4, 5, 17, 18, 19, 24, 25, 26

21, 22, 28, 29

–

July

8, 9, 10, 15, 16, 17

–

12, 13

September

9, 10, 11

–

13, 14

October

14, 15, 16

4, 5

–

November

–

1, 2

–
Call Pontins on
0844 576 5944

to book, or check availability