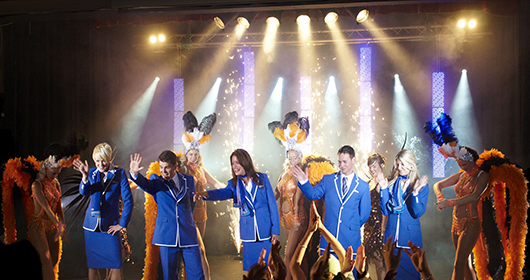 Per Person!
In Partnership With: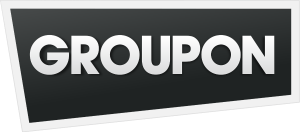 BOOK BY PHONE
0844 576 5944
PARK INFO
Brean Sands
Camber Sands
Prestatyn Sands
Southport
TERMS & CONDITIONS
Terms & Conditions apply. E&OE.
Breaks are not adult only.
All places, dates & upgrades are subject to availability at the time of booking. Not all Parks available on all dates.
Prices from £79 are based on selected two night midweek dates, based on two people sharing a one bedroom Popular apartment on a half board basis.
Prices from £89 are based on selected two night weekend dates, based on two people sharing a one bedroom Popular apartment on a half board basis.
Apartment holds up to 4, additional adults will incur an extra supplement of £79/£89 per adult and children will incur a supplement of £10 per child, half board. (Child classification 2-13 years)
One voucher for a free bottle of wine given per booking.
Bed linen, Towels & Electricity are not included.
Not all activities are available on all Parks. Many activities are free, some carry a small charge.
A valid Groupon voucher is required to process your booking.
Voucher must be redeemed by 20/02/15. No refunds permitted after this date. 'Redeemed by' means – date holiday must be booked by.
For all other terms and conditions visit www.pontins.com/terms-and-conditions/ or ask at time of booking.
DINNER, BED & BREAKFAST
FROM JUST
£79

PER PERSON
BUY ONE GET ONE FREE!

» Two Nights Accommodation
» All You Can Eat Breakfast
» Delicious 3-Course Buffet Dinner
» Free Bottle of Wine to Share
Pontins are giving Groupon members the opportunity to enjoy a fantastic two night Pontins getaway. These unforgettable Half Board breaks are available from just £79 per person, BUY ONE GET ONE FREE, that's just £39.50 each for two nights, Half Board!!
These breaks take place at a choice of four fantastic Holiday Parks, and as a Half Board guest you'll be treated to a delicious full cooked breakfast each morning and a great selection of evening meals, all included in this fantastic price!
There's plenty of free activities and entertainment going on, from swimming in the indoor heated pools, to crazy golf and trampolines. In the evenings watch the fantastic new shows from Pontins famous Bluecoats, as well as Live Comedy, fantastic Vocalists, Tribute Acts and Party Bands, plus Cash Bingo, Quizzes and Games galore! You really can do as little or as much as you want!
Up To Two Children can be added for £10 supplement per child, per break.
2015 Dinner, Bed & Breakfast Breaks
Park
Date
2 Night Midweek Breaks
From Just £79
2 Night Weekend Breaks
From Just £89

Brean Sands

February
22, 23, 24, 25, 26
13, 14, 20, 21, 27, 28
March
1, 2, 3, 4, 9, 10, 11, 12, 15, 16, 17, 18, 19, 22, 23, 24, 25, 26, 29, 30, 31
13, 14, 20, 21, 27, 28
April
1, 20, 21, 22, 23, 26, 27, 28, 29
24, 25
May
4, 5, 6, 11, 12, 13, 14, 17, 18, 19, 20
15, 16
June
1, 2, 3, 8, 9, 10, 11, 14, 15, 16, 17, 18, 21, 22, 23, 24, 29, 30
12, 13, 19, 20

Camber Sands

February
22, 23, 24, 25, 26
13, 14, 20, 21, 27, 28
March
1, 2, 3, 4, 16, 17, 18, 29, 30, 31
27, 28
April
1, 27, 28, 29
17, 18
May
4, 5, 6, 7, 10, 11, 12, 13, 14, 17, 18,19, 20
8, 9, 15, 16
June
1, 2, 3, 4, 22, 23, 24, 29, 30
5, 6

Prestatyn Sands

February
22, 23, 24, 25
13, 14, 20, 21
March
2, 3, 9, 10, 11, 12, 15, 16, 17, 18, 19, 22, 23, 24, 25
13, 14, 20, 21
April
19, 20, 21, 22, 27, 28, 29
17, 18
May
4, 5, 6, 7, 10, 11, 12, 18, 19, 20
8, 9
June
1, 2, 3, 4, 22, 23, 24, 25, 28, 29, 30
5, 6, 26, 27

Southport

February
9, 10, 11, 12, 22, 23, 24, 25
13, 14, 20, 21
March
2, 3, 4, 9, 10, 11, 16, 17, 18, 23, 24, 25, 30, 31
–
April
1, 19, 20, 21, 22, 27, 28, 29
17, 18
May
4, 5, 6, 11, 12, 13, 14, 17, 18, 19, 20
15, 16
June
1, 2, 3, 8, 9, 10, 15, 16, 17, 22, 23, 24, 29, 30
–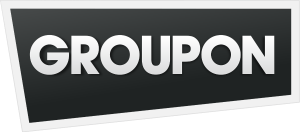 TO PURCHASE YOUR VOUCHER
CLICK HERE
Call Pontins on 0844 576 5944 to book or check availability