Current Events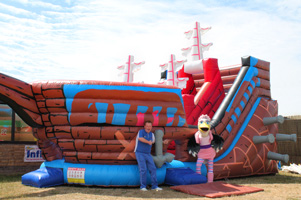 The Inflatable Pirate Ship:
Ahoy there! Just docked at Brean Sands is our Brand New Giant Pirate Ship Inflatable! Come along and join your Bluecoats for some fun in the sun on board ship!
Funky Monkey:
Here at Brean Sands, we have had some incredible cabarets this Summer, with plenty more to entertain you throughout the rest of the year! Who knows – you may even spot some of the Bluecoat Team making a guest appearance with our visiting acts!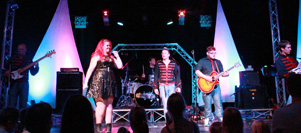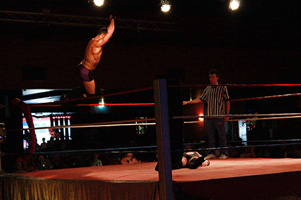 Wrestling at Brean Sands:
If you know your Clotheslines from your DDTs, make sure you get yourselves along to see Best Of British Wrestling! Cheer for the good guys, and boo the baddies – Who will win? There's only one way to find out! Appearing live on selected dates at Brean Sands.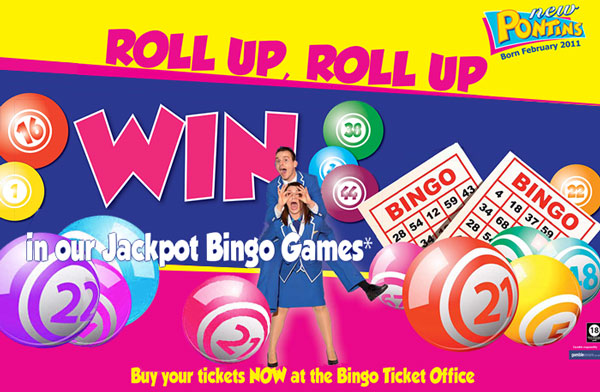 JACKPOT BINGO GAMES!

Now available at Pontins!

You can play Jackpot Bingo Games at all Pontins Holiday Parks now! The Bingo is held in the afternoon and evening most days.
Buy your tickets at the Jackpot Bingo Games evenings (Please ask at Reception for more details).

BIG CASH PRIZES!

AFTERNOON AND EVENING EVERY DAY!
Please Note: Persons under the age of 18 are not allowed to gamble.
Full terms and conditions apply. Subject to availability. Management reserve the right to change or amend the content and / or programme without prior notice.
New Health Lottery:
Brand New for 2013, The Health lottery is now available at Brean Sands!
You can play all the Lottery games from The health lottery outlet including; Lottery and instant wins!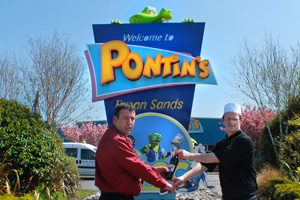 Employee Of The Month:
Employee Of The Month: Barry Norman is our Kitchen Manager here at Pontins Brean Sands, and is a valued member of our team. Here he is being presented with a bottle of wine by our General Manager, Mick Forster, as a thank you for his hard work.
New Giant Inflatables:
Brand New for 2013, join us for a sunny afternoon of Fun & Games on our Giant Inflatable Course! Race your friends, or race the Blues – What you do is up to you!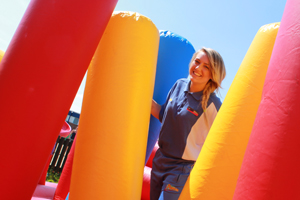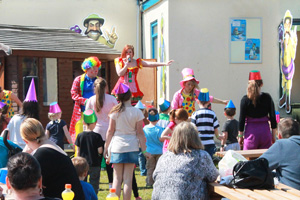 Clowning Around:
Making the most of the brilliant sunshine here at Brean Sands, we took our Clowning Around Big Top Party outside! Join us for an afternoon of Fun & Games with your Bluecoats and the Croc Crew!
Croc's Adventureland:
Calling all kids! Head to Croc's Adventureland and discover Croc's Jungle! Filled with rope bridges, slides and secret tunnels, it's the place to be for any budding explorer!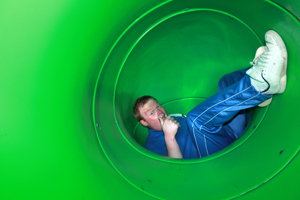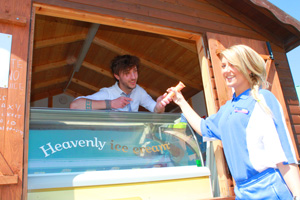 Ice Cream Hut:
New for 2013, we have an Ice Cream Hut situated just outside our Nisa Shop. Whether you like a simple ice lolly, or prefer something more adventurous, it's fully stocked with all your favourite warm weather treats for the entire family!
Sand Castles:
Our new Outdoor Kids Play Area features swings, slides, and even a sand pit – The perfect location for a Sand Castle Competition!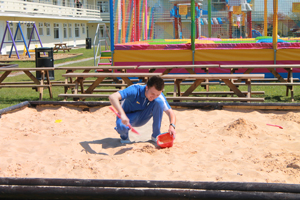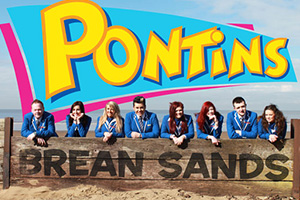 Bluecoats 2013:
Meet some the Bluecoats team at Brean Sands! The team is gearing up for a great 2013 and looking forward to welcoming you to our Holiday Park!
Pontins new logo:
Pontins re-born February 2011.
All of our parks have had a huge investment plan since 2011, with improvements and refurbishments throughout the parks from the apartments to the activities and much much more!