Things to do in Brean Sands
All of our Pontins Holiday Parks, including Brean Sands, are close to a variety of local attractions. Whether you are looking for a day-out with the kids, or looking to brush up on some history our Holiday Parks offer you a great 'jumping point' to explore the surrounding area.
The Cheddar Gorge
PLEASE BE AWARE THIS ATTRACTION IS CURRENTLY CLOSED
– Take an open-top bus journey around The Cheddar Caves and discover the world's oldest and fully complete skeleton man. If you're feeling adventurous then you can discover the sights of Somerset on the Gorge walk, taking you to the highest point overlooking The Pinnacles and Horseshoe Bend.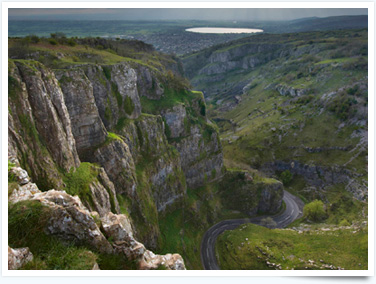 Glastonbury Abbey
Romantic ruins and peaceful parkland. Snowdrops in winter, daffodils in spring, wildflowers in summer and lots of autumn tree colour. Costumed guides from March to October; family fun in the school holidays and many more events! Take a short day break to visit this historic abbey.