Current Events
A Fond Farewell to 2013
As we rapidly approach the end of the year it is time to take a look back over a fantastic season. It's been a great year down here in Camber, with the park busier than ever before, due to all the luxurious new accommodation, and more people than ever booked up for their next break. We'd like to say a massive thank you to all the hard working staff who put in so much time and effort to provide the best holidays possible, to all the star act cabarets who have visited throughout the year but most of all a big thanks to all you guests who have kept one of the greatest British holiday park institutions great for another season. Don't forget to book early for the best deals on your 2014 breaks and we can't wait to see you all again soon for another
BET Pontins!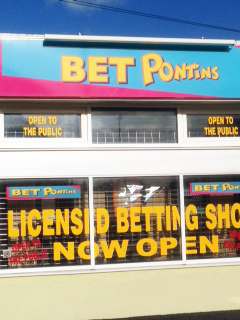 New BET Pontins!
Camber Sands now has a brand new BET Pontins licenced betting shop.
Gaming Heaven!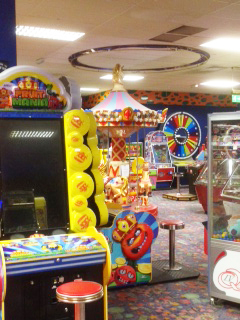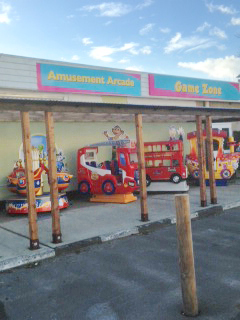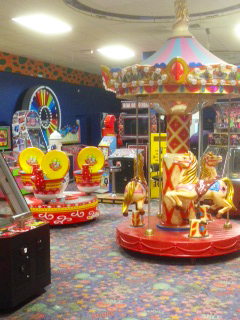 New Additions: Two new Arcades and new GameZone!
Camber Sands is now home to, not one but, two brand new arcades. Just inside the Lunars bar is our new small change arcade, where the little ones can enjoy spending their pocket money. And down buy the gate is the bustling new Game Zone, giving you all the classics from Pac Man to the dance mat we've got it all. And don't forget to keep all the tickets you win throughout your holiday to win yourself some fabulous prizes.
New Refurbished Cafe!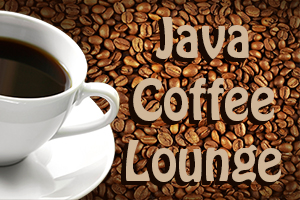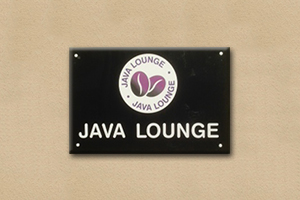 The Java Coffee Lounge!
The new refurbished coffee bar is ready for business. Boasting a wide selection of coffees and a menu of made-to-order snacks, light bites and meals it is the perfect place to relax and watch the world go by. The Java Lounge is also open to the public, so come along and sample our mouth-watering foods and hot Columbian beverages.
Bingo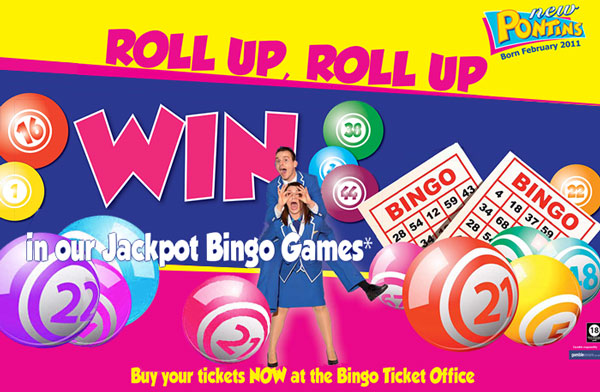 JACKPOT BINGO GAMES!

Now available at Pontins!

You can play Jackpot Bingo Games at all Pontins Holiday Parks now! The Bingo is held in the afternoon and evening most days.
Buy your tickets at the Jackpot Bingo Games evenings (Please ask at Reception for more details).

BIG CASH PRIZES!

AFTERNOON AND EVENING EVERY DAY!
Please Note: Persons under the age of 18 are not allowed to gamble.
Full terms and conditions apply. Subject to availability. Management reserve the right to change or amend the content and / or programme without prior notice.
National Lottery

National Lottery

The National Lottery is now available at Camber Sands.


Health lottery
Health Lottery

The Health Lottery is now available at Camber Sands.



New Giant Deck Chair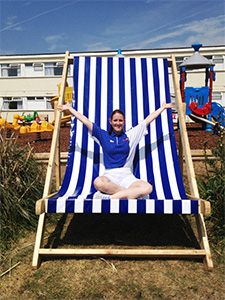 Giant Deck Chair

Come and take a seat on our giant deck chair! Brand new for 2013 perfect for those fun and quirky family photos.

Bluecoat Lauren enjoying the sun in our giant deck chair.
Fete Day's Saturday on the lawn!
Fete Day Saturdays

Every Saturday here is our traditional fete day, where you can have ago on any of our fun filled games like Hook a Duck, or Splat the Rat. There is also a tombola, name the teddy face paints and much much more, so come along to the Queen Vic green and enjoy a fun afternoon with your Bluecoats

Bluecoats Gary and John on fete day with the ducks.
Bluecoats enjoying the new Playground!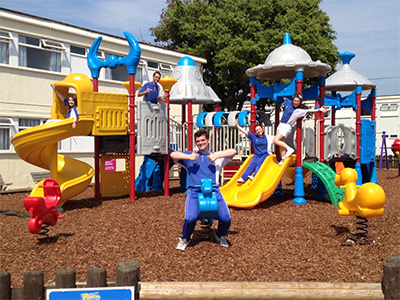 New Playground

Something for all the boys and girls is our brand new outdoor play ground! Situated by the entrance to the park is a fantastic colourful play area, that's brand new for 2013 with swings, slides and rocking animals, for hours of fun.
Some of the Blues enjoying our new park!!
Get ready for the party of the year!
Saturday Night is 80's Night

We are so excited about our 80's 48 hour party in March (21st – 23rd) that we just couldn't wait, so until September every Saturday night is 80's night here at Pontins Camber Sands, so bring your leg warmers and get ready to party like its 1985.

Boy George, Cher, Cyndi Lauper and David Bowie at Cambers 80's Night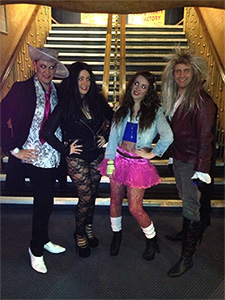 Employee of the Month May / June 2013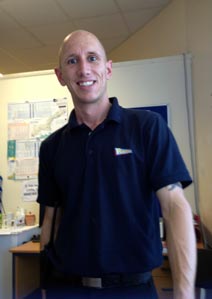 Andy Keats

We are very pleased to announce that ANDY KEATES from Accommodation has been vote Employee of the Month for May/June.

Andy puts in a huge amount of effort into his role, and always goes the extra mile. Whilst we have a number of staff that give extra to their role, Andy collected the most votes, and very deservedly so, We are sure you will join us in congratulating him.

He receives a certificate, badge, wine, and £50 cash.

Well done Andy!
Employee of the Month April 2013
Alister Gardner

A Big congratulation's to Alister Gardner for winning Aprils Employee of the Month here at Camber Sands. Alister has worked at Camber for 5 years, as a member of our service support team, working his way up to Supervisor and then this year as Acting Manager of the department. Alister Gardiner was voted for, by the managers on the park, and was chosen for his dedication and hard work on Service Support. Alister was presented with a Certificate, Bottle of Wine, Chocolates and £50 by the General Manager.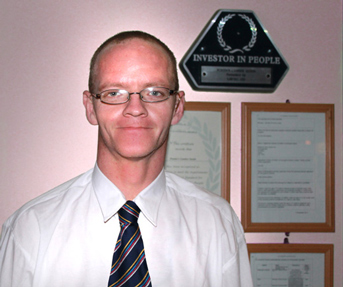 Ponies at Pontins!
Starting 2nd of June we will be welcoming the Grove Farm Riding school.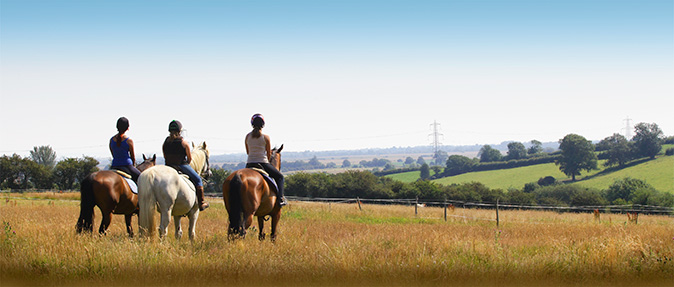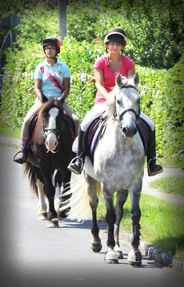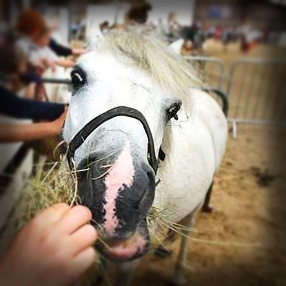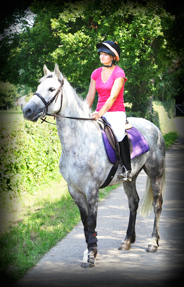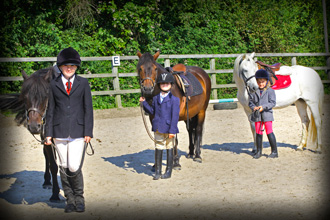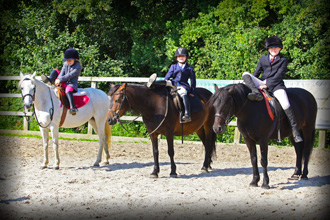 Every Saturday through out the summer starting 2nd of June we will be welcoming the Grove Farm Riding school to Camber, where you can meet and feed some of their Ponies and on selected dates even get to have a ride for £2.50 (you must be over the age of 4 to ride the ponies but anyone is welcome to say hello and feed them) And if you enjoy Pony Rides, the Grove Farm Riding school are offering a 10% Discount to Pontins guests.
The Alice in Wonderland Show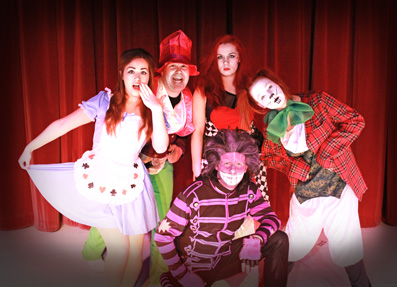 The Alice in Wonderland Show for 2013!
Here we're showing a photo of our Bluecoat's doing the Alice in Wonderland Panto!
Easter
We had a very busy Easter here at camber, with all the usual EGGciting events like Bonnet making and Great Egg hunts, but the most popular event of the break was our Mad Hatters Tea Party, Featuring all your favourite Characters Alice, The White Rabbit, The Cheshire Cat, the Queen Of Hearts and of course the Mad Hatter Himself.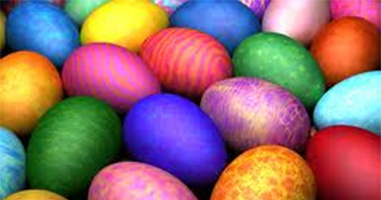 Goodbye to old friends
Goodbye to old friends and hello to new ones This month we said goodbye to Tracey and Barry Davies Our night manager and Bars manager, both of whom have worked for Pontins for over 20 years, and we are excited to welcome our new Night Manager Alan Stevens and our new Bars Manager Adrian Distin
The Tangerine Sale is now over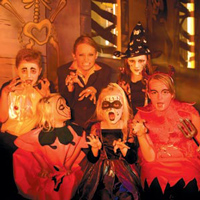 The Tangerine Sale is now over. Good on all of you who came to Camber Sands, pipped Autumn to the post and extended your Summer. We kept the party going, right to the end, but now we're looking to Halloween. Our October Spooktacular isn't far away. The witches, ghosties and ghoulies are on their way. Take advantage of our scarily low prices and join us for All Hallows Eve… if you dare!
120 new club chalets
Here at Camber we believe in having all your home comforts just at arms length. That's why we've just redesigned and refurbished 120 brand new club chalets. If you like to come away and live the high life why not upgrade to club and really see how the other half live? And with all our brilliant offers you won't have to break the bank to holiday in the privileged way.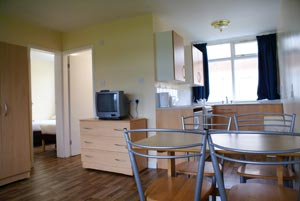 New Entertainments Manager
Matt is joining us with a wealth of experience, after 11 years in the business. He has been a manager for Haven & Park Resorts, but has now decided to move onto bigger and better things. So, here he is, with loads of fresh new ideas and imagination to help make your Pontins experience the highlight of the year. Come along to see the brand new shows, the reinvented programme and all the fun & games to be had. It's going to be a big year ahead here at Camber, welcome aboard Matt!.
The Park at Camber
Ice Cream Hut and Jungle Blasta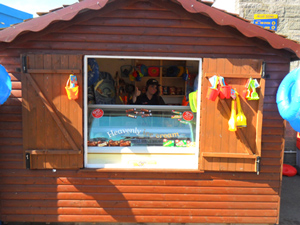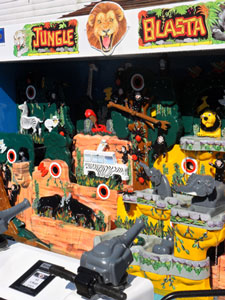 On a scorching hot day there's nothing like a nice cold ice cream. Why not pop along to our ice cream hut and buy yourself a treat from our friendly staff. We've also got buckets, spades, rubber rings, water pistols, boogie boards; everything you need for a cool summer's day.
Come along and head deep into the jungle with our new 'Jungle Blasta' game. Could you give those cheeky monkeys a good soaking? Well if you think you've got the skills to go on a watery safari get yourself outside and have a go, just be careful the game doesn't make a monkey out of you!.
Pontins Inflatable Slide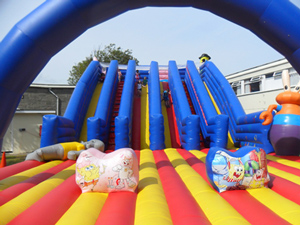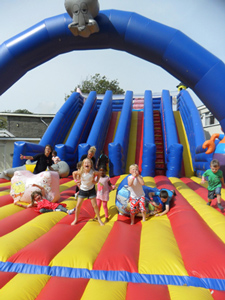 One of the many fun activities for the little ones

Others Include:
Outdoor Play Area
Go Karts
Fun Bikes
and much more!!
Restaurant
Our restaurant has just received the highest rating, 5 stars, in the latest health and hygiene inspections. Not only is our food prepared by hand, each and every day, but you can dine happy knowing your tasty meals have been cooked in the cleanliest environment by our cheery staff. Why not come along and sample the grub yourself? Bon Appetite!
At Camber Sands this year, we are operating some great themed breaks
for both families and the Young At Heart!!!!
British Country Music Festival was held on the 15th March 2013, over 3 nights!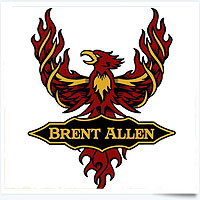 Spread over 3 Nights in 2 Venues, Deri Promotions has once again brought to you, the Best in Country Music & Dance in our New Venue for 2013.