New Mad Hatters
Comedy Band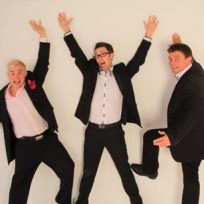 With a classic mix of songs and comedy sketches along with new topical material, THE NEW MAD HATTERS have been on the road since February 2011 captivating audiences on holiday parks and venues across the UK
The original band were on the road for 25 years before they stopped touring. Founder member Gary put the act back together with three new young performers. They are all experienced entertainers both home and abroad with several summer seasons, cruises and pantomimes under their belts.
The result has been that THE NEW MAD HATTERS are the UK's number one comedy band.
Please note – due to the way our entertainment is scheduled we cannot guarantee any one act will appear on a certain date at a particular Holiday Park. The information contained in this Entertainment section is a general guide of acts appearing throughout the season across all our Parks. For further information please see our full terms and conditions.