The Octaves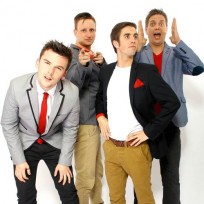 The Octaves are a modern, fresh four-part vocal harmony group.
Dave, Mark, Dave and Tim all sing and perform together to create an amazing live experience of original harmonies on custom made covers.
Taking their live shows and music all over the UK, after a hugely successful first year, 2013 promises to be an excellent year for the boys.
Please note – due to the way our entertainment is scheduled we cannot guarantee any one act will appear on a certain date at a particular Holiday Park. The information contained in this Entertainment section is a general guide of acts appearing throughout the season across all our Parks. For further information please see our full terms and conditions.