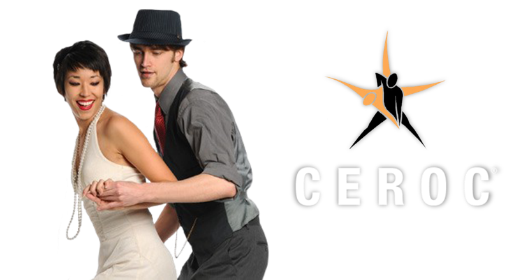 Themed Breaks
Per Person!
CEROC DANCING WEEKENDS
Pontins Holiday Parks
January – December 2014
Join the party for The Ceroc Dancing Weekender,
have a fantastic dance weekend!


Why book an ESCAPE weekender?
Bargain weekenders: Our aim is to provide our members with a weekend of brilliant teaching and music at a price where our intention is only to break-even!
What does my purchase entail:
Your purchase includes admission to freestyles, workshops and accommodation. Admission to freestyles and workshops are controlled by gender identified wrist bands as specified in your purchase. Accommodation is allocated based on your requirements as specified in your purchase.
Come with friends or take the 'Chalet Share' option and join the hundreds of other dancers traveling on their own.
We aim to make this event truly memorable, you'll be hard pushed to find any weekend with so much on offer at this price.
Varied and exciting workshops.

Teachers from far & wide.

Many different dance styles taught.

2 different rooms for workshops and 3 rooms playing different styles of music.

The top DJ's on the circuit.

Over 50 hours of freestyle.

Large gathering of Ceroc Dancing teachers.

Massage/Pilates/Swimming.

On line booking with immediate email confirmation.

Gender ratio balanced booking system.

More info…
An Innovative and inspirational weekender: Ceroc have striven to make the weekenders a truly unique experience.
For example, there is Pole Dancing, Dance Psychology, holistic and well being treatments, Video clinic, Master classes, workshops for all from Beginners to Advanced, a DVD to take home with you, 'Sack the DJ' a chance for you to have a go on the decks.
What a line-up:
With trained professionals from across the globe to teach for you and the workshops really will improve your dancing. The DJs have an enviable reputation, and the Blues DJs are the very best and you will only find them playing at an Escape weekender.
If you enjoy parties, dancing and music this is the weekend for you!
To Book a break follow link below
www.ceroc.com Southport 28th Feb – 2nd Mar 2014

www.ceroc.com Camber Sands 14th – 16th Mar 2014

www.ceroc.com Southport 6th – 09th Jun 2014

www.ceroc.com Camber Sands 4th – 7th July 2014

www.ceroc.com Southport 5th – 8th Sept 2014

www.ceroc.com Brean Sands 10th – 13th Oct 2014

www.ceroc.com Camber Sands 7th – 10th Nov 2014