IDEAL WEEKENDER
'Everything you need all under one roof – a clubbing holiday you will NEVER FORGET!'
Pontins Southport
4th – 7th April 2014

The Ideal Weekender is the brand new clubbing holiday for girls & boys who like to party hard. The ultimate indoor 3 day festival brings you the best in HDM – Hard House – Hard Style – Hardcore – Trance – Techno – House and more. Featuring over 70 of the Worlds finest artists and DJs split across 3 arenas with 72 hours of non-stop day time and night time activities, plus your own chalet apartment and all the fun of the seaside. Bring your chosen family, bring your booze and join thousands of other clubbers at Pontins Holiday Centre in Southport April 4th 5th 6th 2014. The Tidy Boys who gave birth to Tidy, are the duo behind IDEAL and this new WEEKENDER. If you were lucky enough to go to the first Ideal Weekender or any of the Tidy Weekenders you know how special these events are…everything you need all under one roof – a clubbing holiday you will NEVER FORGET.
To book Ideal Weekender visit the organisers website by clicking here.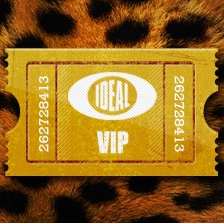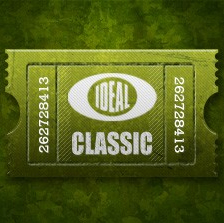 If you're a weekender veteran who wants to witness a new adventure or if you're a complete virgin who wants to know what all the fuss is about, then make sure you don't miss this seaside clubbing holiday for boys and girls who like to party HARD.