Tim & Tony Strange
Musical comedy double act and comperes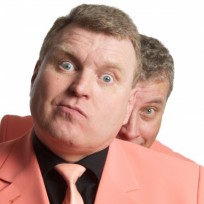 Tim and Tony Strange combine the talents of established cabaret entertainer Tim Ames with those of popular actor and corporate compere, Tony Harris to give a new twist to the double-act genre. The Tim and Tony Strange Show brings together Tims sophisticated musical cabaret with Tony's anarchic surprise characters in an unstoppable, head-long collision.
More Dates and Parks
Please note – due to the way our entertainment is scheduled we cannot guarantee any one act will appear on a certain date at a particular Holiday Park. The information contained in this Entertainment section is a general guide of acts appearing throughout the season across all our Parks. For further information please see our full terms and conditions.