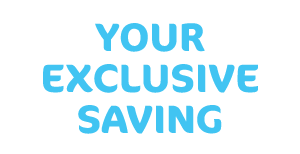 Book Online Quick & Easy Below
Or Call 0871 474 2743 & Quote tl64
Calls are charged at 13p per minute + your chosen phone company access charge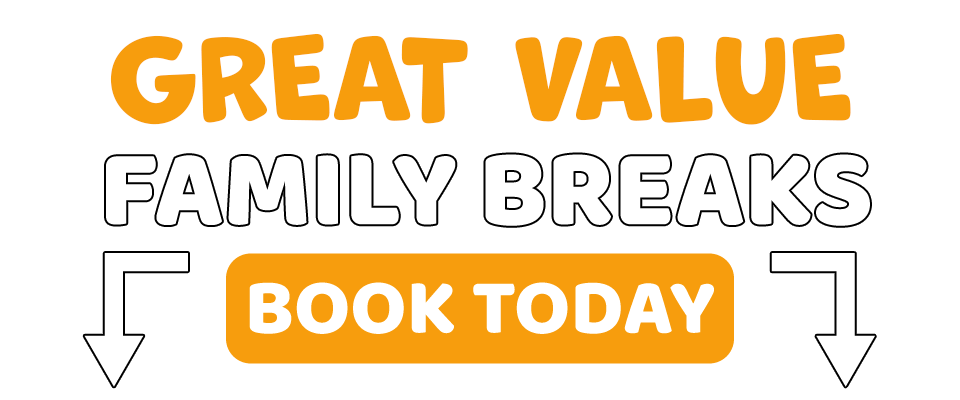 2022 Family Breaks
Whatever time of year you choose, Pontins guarantees fun for all the family. Fill your days with action and adventure, your nights with laughter and song! Whether it's a family holiday or a short break we have so much to offer. All four Parks are set in spectacular locations just a stone's throw away from award-winning beaches.
Enjoy fantastic live entertainment every evening including comedians, vocalists, bands and tribute acts, as well as Pontins iconic Bluecoats who will be keeping the whole family entertained with game shows, cash bingo, party dances, discos and even their very own live shows! Kids favourites Captain Croc and his Crew will also be providing fun and games at kids clubs, parties & shows.
There's so much to do on a Pontins holiday whatever the weather, the biggest problem is fitting it all in. There are restaurants, takeaways & bars, amusement arcades and even unlimited use of our heated indoor swimming pool. There are indoor & outdoor play areas, inflatable's, crazy golf, trampolines and many more fun activities with the Bluecoats. For those children needing even more adventure check out our go karts, skate parks, fun bikes plus a whole lot more!
So don't delay, join us at Pontins with your friends and family and create some fantastic memories!
Choose from; Brean Sands – Somerset, Camber Sands – Sussex, Prestatyn Sands – North Wales, or Southport – North West


Scroll down to view prices.

- DECEMBER 2023 -
DATES


NIGHTS

CAMBER SANDS




PRESTATYN SANDS




SOUTHPORT



Prices below are based on 4 sharing a 1 Bedroom Self Catered Apartment
30th - DEC


SAT 3 NTS

✘
✘
£219
BACK TO TOP
- MARCH 2024 -
DATES


NIGHTS

CAMBER SANDS




PRESTATYN SANDS




SOUTHPORT



Prices below are based on 4 sharing a 1 Bedroom Self Catered Apartment
25th - MAR


MON 4 NTS

✘
✘
£129
29th - MAR


FRI 3 NTS

✘
✘
£179
BACK TO TOP
- APRIL 2024 -
DATES


NIGHTS

CAMBER SANDS




PRESTATYN SANDS




SOUTHPORT



Prices below are based on 4 sharing a 1 Bedroom Self Catered Apartment
1st - APR


MON 4 NTS

✘
✘
£159
8th - APR


MON 4 NTS

✘
✘
£149
12th - APR


FRI 3 NTS

✘
✘
£129
26th - APR


FRI 3 NTS

✘
✘
£119
BACK TO TOP
- MAY 2024 -
DATES


NIGHTS

CAMBER SANDS




PRESTATYN SANDS




SOUTHPORT



Prices below are based on 4 sharing a 1 Bedroom Self Catered Apartment
24th - MAY


FRI 3 NTS

✘
✘
£149
25th - MAY


SAT 7 NTS

✘
✘
£269
27th - MAY


MON 4 NTS

✘
✘
£149
31st - MAY


FRI 3 NTS

✘
✘
£119
BACK TO TOP
- JUNE 2024 -
DATES


NIGHTS

CAMBER SANDS




PRESTATYN SANDS




SOUTHPORT



Prices below are based on 4 sharing a 1 Bedroom Self Catered Apartment
1st - JUN


SAT 7 NTS

✘
✘
£219
3rd - JUN


MON 4 NTS

✘
✘
£109
7th - JUN


FRI 3 NTS

✘
✘
£119
24th - JUN


MON 4 NTS

✘
✘
£109
BACK TO TOP
- JULY 2024 -
DATES


NIGHTS

CAMBER SANDS




PRESTATYN SANDS




SOUTHPORT



Prices below are based on 4 sharing a 1 Bedroom Self Catered Apartment
19th - JUL


FRI 3 NTS

✘
✘
£149
22nd - JUL


MON 4 NTS

✘
✘
£179
29th - JUL


MON 4 NTS

✘
✘
£179
BACK TO TOP
- AUGUST 2024 -
DATES


NIGHTS

CAMBER SANDS




PRESTATYN SANDS




SOUTHPORT



Prices below are based on 4 sharing a 1 Bedroom Self Catered Apartment
2nd - AUG


FRI 3 NTS

✘
✘
£159
3rd - AUG


SAT 7 NTS

✘
✘
£329
5th - AUG


MON 4 NTS

✘
✘
£179
9th - AUG


FRI 3 NTS

✘
✘
£159
10th - AUG


SAT 7 NTS

✘
✘
£329
12th - AUG


MON 4 NTS

✘
✘
£179
16th - AUG


FRI 3 NTS

✘
✘
£159
17th - AUG


SAT 7 NTS

✘
✘
£329
19th - AUG


MON 4 NTS

✘
✘
£179
23rd - AUG


FRI 3 NTS

✘
✘
£159
24th - AUG


SAT 7 NTS

✘
✘
£299
26th - AUG


MON 4 NTS

✘
✘
£129
30th - AUG


FRI 3 NTS

✘
✘
£129
BACK TO TOP
- DECEMBER 2024 -
DATES


NIGHTS

CAMBER SANDS




PRESTATYN SANDS




SOUTHPORT



Prices below are based on 4 sharing a 1 Bedroom Self Catered Apartment
✘
✘
£129
BACK TO TOP
Terms & Conditions
Terms & Conditions apply. E&OE. Dates, Parks & Upgrades are subject to availability. Not all Parks available on all dates - New Bookings Only - Prices based on 4 people sharing a 1 bedroom self-catered standard upper floor apartment on selected dates - Please follow COVID-19 guidelines throughout your stay – activities, entertainment, etc can change without prior notice if government guidelines change - Pontins reserves the right to change/remove any promotional dates from the offers without prior notice - Not all activities are available on all Parks. Many activities are free, some carry a small charge - Entertainment subject to change without prior notice - Bed Linen, Towels & Electricity are not included but can be purchased on Park - Calls are charged at 13p per minute + your phone companies access charge - For all terms and conditions please ask at time of booking or visit www.pontins.com/terms-and-conditions/