Toni Warne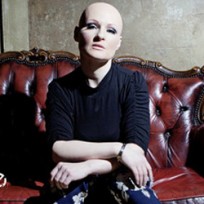 34-year-old Toni Warne from Great Yarmouth wowed The Voice UK panel with an emotional audition on the show's opening episode. A mesmerising performance of Will Young's Leave Right Now on The Voice UK stunned the coaches to turn around and ask her to join their teams. The singer, who previously saw fame when taking part in Opportunity Knocks back in 1987 as a youngster, won over Danny & Donoghue, Jessie J and Sir Tom Jones, with only Will.i.am not turning around. It of course left Toni with a tough choice, having to decide between the trio of superstar coaches and pick just one to join for the rest of the show.

"Your tone is so old school, I feel that you could teach me something…"Jessie-J
"You are a real, real singer. You sound fantastic"Sir Tom

Now she will be performing at Pontins for you to enjoy as well.
Please note – due to the way our entertainment is scheduled we cannot guarantee any one act will appear on a certain date at a particular Holiday Park. The information contained in this Entertainment section is a general guide of acts appearing throughout the season across all our Parks. For further information please see our full terms and conditions.