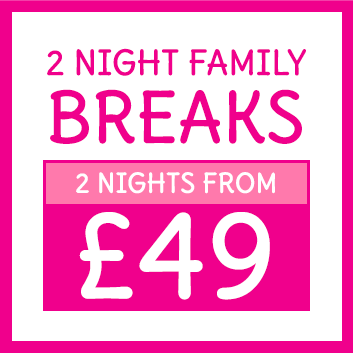 In Partnership With:






PARK INFO
Brean Sands
Camber Sands
Prestatyn Sands
Southport
TERMS & CONDITIONS
1. All places are subject to availability at the time of booking.
2. Prices based on four people sharing a self catered one bedroom Popular apartment for 2 nights.
3. Bed linen, Towels & Electricity are not included.
4. £10 surcharge for ground floor accommodation, please ask at time of booking.
5. Not all activities & entertainment are on all breaks. Many activities are free, some carry a small charge.
6. Please ring Pontins on 0844 576 5944 to book or check availability. Calls are charged at 7p per minute + your chosen phone company access charge.
7. A valid Wowcher/Living Social voucher is required to process your booking.
8. Voucher must be redeemed by 14/02/2017. No refunds permitted after this date. 'Redeemed by' means – date holiday must be booked by.
9. For all terms and conditions please visit www.pontins.com/terms-and-conditions/

Spring 2017 Short Breaks From Just £49 Per Family
Including February Half Term Dates!

» Two night stay in a self catered 1 bedroom popular apartment
» Includes February Half Term Dates
» Lots of daytime activities
» Live entertainment every evening
» Choice of four coastal holiday parks
All parks offer excellent facilities and a wide range of activities, you'll find something for everyone at one of our parks. We've got some action packed shows for the whole family to enjoy and a great selection of live bands, tribute artists and comedians plus kids' clubs and lots of daytime entertainment.
There's a wide range of activities & leisure facilities including indoor and outdoor play areas, go karts, skate parks and trampolines, plus crazy golf and even a heated indoor swimming pool complete with water walkerz, sea scooters and inflatable jet ski's!
Plus, all the parks are on the coast so whichever one you choose you'll be just a short hop, skip and a jump from the sea!

Park

Date

Midweek 2N Dates

From £49

Weekend 2N Dates

From £59

Brean

February

20, 21, 22

10, 11, 17, 18

March

27, 28, 29

–

April

17, 18, 19, 24, 25, 26

21, 22

May

1, 2, 3, 8, 9, 10, 15, 16, 17, 22, 23, 24

5, 6, 19, 20

June

5, 6, 7, 12, 13, 14, 19, 20, 21, 26, 27, 28

9, 10, 16, 17

Camber

February

13, 14, 15

10, 11, 17, 18

March

27, 28, 29

24, 25, 31

April

17, 18, 19, 24, 25, 26

1, 21, 22

May

1, 2, 3, 8, 9, 10, 15, 16, 17, 22, 23, 24

5, 6, 19, 20

June

5, 6, 7, 12, 13, 19, 20, 21, 26, 27, 28

9, 10, 23, 24

Prestatyn

February

13, 14, 15, 20, 21, 22

10, 11, 17, 18

March

27, 28, 29

10, 11, 17, 18, 24, 25, 31

April

17, 18, 19, 24, 25, 26

1

May

1, 2, 3, 8, 9, 15, 16, 17, 22, 23, 24

5, 6, 19, 20

June

5, 6, 7, 12, 13, 14, 26, 27, 28

9, 10, 16, 17

Southport

February

13, 14, 15, 20, 21, 22

10, 11, 17, 18

March

27, 28, 29

3, 4, 31

April

17, 18, 19, 25, 26

1

May

1, 2, 3, 8, 9, 10, 15, 16, 17, 22, 23, 24

12, 13, 19, 20

June

5, 6, 7, 12, 13, 14, 19, 20, 21

16, 17

Call Pontins on
0844 576 5944

to book, or check availability