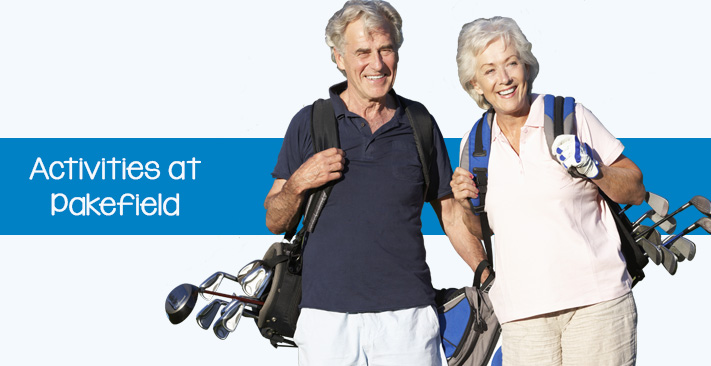 Fun Activities at Pakefield Holiday Village
Activity
Details
Activity
Details
Activity
Details

Pitch and Putt

Enjoy a spot of Pitch and Put. This a game for the whole family which can be fun or competitive!

Pool

Why not have a game of pool on one of our tables.

Tennis

Grab your racket! Great fun with a friend or even team up for a game of Pairs!

Boogie with the Blues

Get down and boogie with the Bluecoats.

Table Tennis

Fun for the whole family, Compete on your own or join up for a game of pairs!

Quizzes

How's your general knowledge? Join in the fun with our competitions!

Snooker

Are you the next Ronnie O'Sullivan? Then why not enter our snooker competitions and win the chance to play at our grand finals weekend at the end of the season.

Star Cabarets

Watch our great Cabaret shows with your whole family!

Bluecoat Shows

Fabulous entertainment for all the family. A stay at pontins isn't complete until you have seen a show, there is plenty to choose from!

Crazy Golf

Crazy golfing fun for all the family!

Darts

Bullseye!! Go for the 180!

Party Dancing

Come and have a dance with our Bluecoats

Karaoke

Your moment in the spot light!

Indoor Kurling

Sweep away the competition… in our Kurling Tournament.

Line Dancing Lessons

Grab your partner by the hand!

Game Shows

You have to be in it to win it!!!

Magicians

How do they do that? Shows sure to amaze!

Outdoor Short Mat Bowls

People of all ages getting involved due to the challenging yet fun and social nature of the game!

Hoy

Hoy is a simple bingo like game to play in groups. The idea is for someone to match all their cards on their sheet to the cards the dealer turns over. Can you become a winner?
*Please note some activities may incur an additional charge to participate and may not be available at all parks during all times.