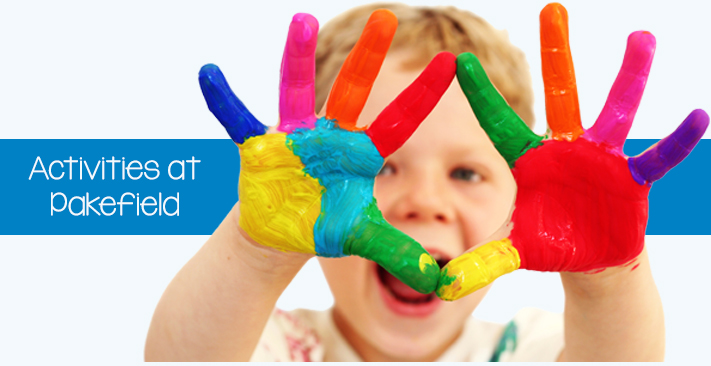 Family Fun Activities at Pakefield
Activity
Details
Activity
Details
Activity
Details

Pool

Why not have a game of pool on one of our tables.

Fun Bikes

Come along and hire one of our fun bikes! We offer one and two seater bikes. These pedal bikes are not only fun to ride, but also a great way of keeping fit!

Tennis

Grab your racket! Great fun with a friend or even team up for a game of Pairs!

Trampolines

How high can you bounce? Try out some new jumps and spins on our trampolines.


*Weather Permitting

Kids Cinema

Your kids will get lost in a world of fantasy during our Movie time, Let them enjoy a showing of some of the latest films watched over at all times by a Bluecoat.

Sea Scooters

Explore the depths of the Pakefield Pool with our Sea Scooters. Glide faster than a fish and find hidden treasures!

Cake Decorating

Join us in the kitchen and cook up some Chocolate Treats.

Aqua Mate

Be a real life action hero as you speed to rescue your friends on our AquaMates! Great fun for all the kids with a need for speed.

Kids Bingo

Let your kids enjoy all the fun of bingo, adapted specifically to them.

Teen Extreme

Come and join in the fun and games on our games consoles!

Arts and Crafts

Have fun while creating some great art and crafts.

Pitch and Putt

Enjoy a spot of Pitch and Put. This a game for the whole family which can be fun or competitive!

Amusement Arcade

Fancy sitting back and playing some games, then visit the pontins Amusement Arcade, where you can enjoy some of your favourite gaming past times. With arcade style games from all decades you are sure to find either a new and exciting favourite, or that game you've been missing for years.

Link Bingo

Link Bingo is played live with the other parks. Mark off your numbers as they are called, and call full house within 45 numbers or less to win a guaranteed £5,000 jackpot.

Bike Hire

Want to get out and spend an afternoon seeing nature where it is, in the wild, but don't fancy having to walk there? Hire a bike and head into the hills without any limitations. Just make sure you're back in time for the evening entertainment.

5 a Side Football

Have a ball with our 5 a Side!


*Weather Permitting

Water Slides

Have fun in our swimming pool with our great Slides!

Crock Crew Lunch

Enjoy a character lunch with the crock crew and some extra special lunchtime treats! (£4 each paid for on park)

Croc Crew Party

Enjoy a character Croc Crew Party for all the children!

Coast Watch Light House Tour

View the wonders of the North Sea with our Coast Watch Light House Tour.

Boogie with the Blues

Get down and boogie with the Bluecoats.

Table Tennis

Fun for the whole family, Compete on your own or join up for a game of pairs!

Quizzes

How's your general knowledge? Join in the fun with our competitions!

Snooker

Snooker is available at all parks. Are you the next Ronnie O'Sullivan? Then why not enter our snooker competitions and win the chance to play at our grand finals weekend at the end of the season.

Kwik Cricket

Enjoy this fast and fun game of kwik cricket with all the family! Can you bat and bowl your way to glory?

Captain Croc's Adventureland

Adventureland is a child friendly climbing area with ball ponds for the little ones to swing, bounce and jump till their little heart's content. This is available for under 8′s

Star Cabarets

Watch our great Cabaret shows with your whole family!

Basketball

Slam dunkin fun! Shoot some hoops on our outdoor court, who will be the top scorer in your family.

Bluecoat Shows

Fabulous entertainment for all the family. A stay at pontins isn't complete until you have seen a show, there is plenty to choose from!

Sports Day

Come and join in our Sports Day with our Famous Bluecoats! Bring your family to join in!

Parachute Games

The games are a lot of fun for both children and adults!

Croc Crew Appearances

Meet your favourite pontins characters – Captain Croc is the daredevil leader of the Croc Crew.

Children's Swimming Pool

Make a splash… fun for all the family!

Crazy Colouring Capers

You can colour to your hearts content! Colour in all your favorite characters!

Crazy Golf

Crazy golfing fun for all the family!

Talent & Dance Competitions

Show us your talent and perform for the chance to be awarded Pontins Best!

Darts

Bullseye!! Go for the 180!

Party Dancing

Come and have a dance with our Bluecoats

Face Painting

The Kids will have loads of fun with face painting by our Bluecoats!

Fancy Dress

Transform your self with some funky fancy dress. Bring your along your fancy dress costumes!

Rounders

Get past 3rd base and get a home run!

Karaoke

Your moment in the spot light!

Indoor Kurling

Sweep away the competition… in our Kurling Tournament.

Line Dancing Lessons

Grab your partner by the hand!

Game Shows

You have to be in it to win it!!!

Kids Krew

Packed with fast paced activities for kids with surplus energy, adults can join in too!

Late Night Disco

Dance the night away!

Little Tykes Play Area

Safe environment for the little ones to play.

Live Cabarets

Glittering cabaret acts for all to enjoy!

Magicians

How do they do that? Shows sure to amaze!

Mask Making

Indulge in the art of mask making!

Messy Madness

Total madness… can you handle it?

Outdoor Short Mat Bowls

People of all ages getting involved due to the challenging yet fun and social nature of the game!

Outdoor Bouncy Castle

Bounce about on the inflatable Castle!


*Weather Permitting

Outdoor Play Area

Swing by for some outdoor fun!

Water Walkerz

Ever wanted to Walk on water?

Skull Island

Bounce about on our new inflatable course!

Hoy

Hoy is a simple bingo like game to play in groups. The idea is for someone to match all their cards on their sheet to the cards the dealer turns over. Can you become a winner?
*Please note some activities may incur an additional charge to participate and may not be available at all parks during all times.