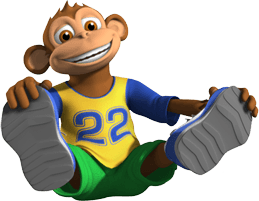 Pakefield Holiday Park
Stunning Scenery, Beautiful Beaches and surroundings!
Pontins Pakefield is one of our most peaceful resorts – ideal if you just want to get away from it all and spend time together while enjoying our unbeatable facilities. Join us and enjoy an Adult Only Themed Break.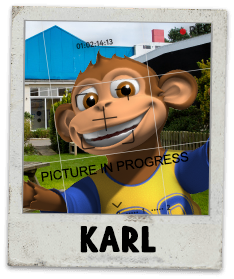 Welcome to Pakefield
My name is Karl and I am the General Manager here at Pontins Pakefield. Pakefield is situated near Lowestoft, in beautiful Suffolk, the UK's most easterly town. We have glorious beaches that have been awarded the Blue Flag for the last 4 years. Here at Pakefield we have fun for all the family with lots fantastic breaks. We have family breaks throughout the year including lots of special events, from themed dance events to spooky Halloween breaks, and not forgetting the Festive fun we have with our Mistletoe and Wine. There's lots of fantastic deals to be had so call the park today and speak to one of our friendly Reception team who will give you the best deal. Both myself and our friendly team look forward to seeing you all very soon.
Best Wishes,


Karl
Pakefield Renovations

We have been busy over the winter months carrying out a lot of work. Just some of the work includes: Reception repainted, Restaurant repainted, New carpet laid in the bottom end of the Restaurant, Second play area built, New Seaview Bar and Lounge finished and furnished & Reception and the Ballroom toilets have been refurbished.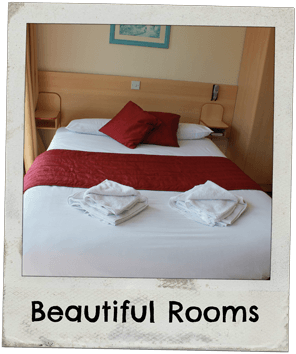 Leisure

At Pakefield there's fun for all the family, and for just the adults too! We have amazing facilities including our Crazy Golf, Play Area and Non-Stop Entertainment! Lose the kids at our Kids Cinema, Chuckles' Chocolate Treats & Teen Extreme. For the adults Learn Ballroom & Latin Dance, Pitch and Putt, Late Night Discos and More!

See a full list of the great things you can do – Click Here.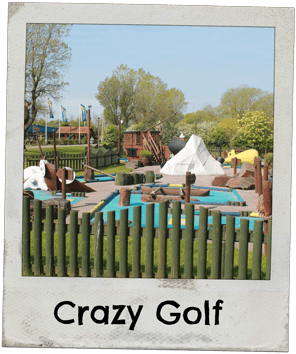 Welcome to Pakefield

Here's a video of Wendy and Harry welcoming you to
Pontins Pakefield.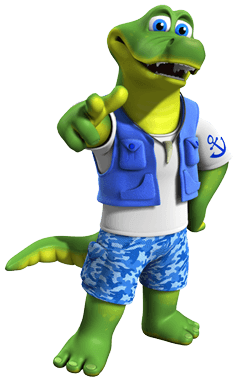 Bars


Pontins Holiday Park Bars.


Bar opening times etc are


available on park and reception.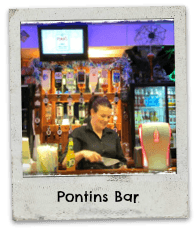 Dining

With a variety of places to eat you will be spoilt for choice.
We have so much to offer, even for the fussiest of eaters!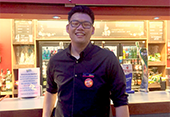 Employee Of The Month – August
Well Done Corrin
Corrin has been a member of the bar team for only a few weeks and he has excelled himself. He is a great team player and very friendly and polite to guests. Corrin has also offered his help to other departments and helped them when they have been busy too. He is a real pleasure to work with. Thank you for your hard work Corrin.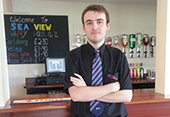 Employee Of The Month – June.
Well Done Blane & Steve!

Blane is a very friendly helpful member of my team who will always go out if his way to help. Willing to come in at short notice and cover shifts when needed, while always smiling. Even helping out with big deliveries, Thank you for your hard work and well done!

Steve has been with us now for two seasons and has proved to be a real asset to the department. Not one to sit still for too long, Steve is always looking for some way to help other staff or guests out in whatever way he can.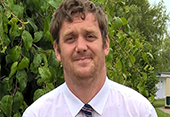 Employee Of The Month – May
Well Done Terry
Terry is a very hardworking member of my team, he covers all shifts and is very flexible. Terry goes out of his way to help and is always very friendly and polite. I am glad his hardwork has been noticed and he has been awarded employee of the month, Well done Terry!


Employee Of The Month – March
Well Done Lorraine & Andy
Lorraine is the Assistant Accommodation manager and is a valued member of our Accommodation Team, she has worked especially hard the last 3 weeks and has gone above and beyond her duties to ensure everything runs smoothly and efficiently. Andy is a pleasure to work with. He is one of the Bar Supervisors, nothing is too much and Andy will help any staff member or guest with anything. Im really pleased he has got employee of the month as he works so hard and it is noticed by all. Well done Andy!


Employee Of The Month – February
Well Done James
James has been employed at pontins pakefield several years as a gardener . He has a very good record for timekeeping and is one of the most reliable and dependable people you could wish for in your team . Always available to do whatever type of work he is asked to do either on his own or in the team. Congratulations James!



Pontins Link Bingo
Our exciting new link game has seen massive jackpots won every night!
The atmosphere in the room was incredible for our special New Years game.

Winners received a massive £2,015 jackpot each!
Shannon Forsythe from the Wirral won the £2,015 + £674
James Sykes from Warrington won £2,015 Jackpot.
Plus other house game winners!

Could you be the next jackpot winner?
Make sure you take part during your next stay!


Employee Of The Month – December
Well Done Andy
Andy is an absolute asset to my team, he will go out of his way to help all departments. He is punctual, reliable, and always has a smile on his face. Andy will always step in and help where he can. It is a pleasure to work with Andy.


Pontins Link Bingo
This exciting new link game will see massive jackpots won every night! The game is played live & simultaneously throughout the UK, with a huge collective jackpot for the winner. On our first night a lucky guest won over £700!

Could you be the next jackpot winner? Make sure you take part during your next stay!




Have a look at our newly refurbished pond area!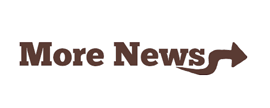 With a host of activities and set in a fabulous location, book your holiday now!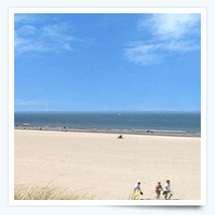 If you are looking for family holidays in Suffolk then Pontins Pakefield has beautifully kept gardens, restaurants, bars and cafes, you also have entertainment shows from the latest artists and of course our Famous Bluecoat Shows and Cabarets.
Pontins Pakefield is one of our most peaceful resorts – ideal if you just want to get away from it all and spend time together while enjoying our unbeatable facilities.
A great family atmosphere, beautiful coastline and unspoilt Countryside all on your doorstep, it's a great place to unwind and relax. Set in the stunning County of Suffolk with the Norfolk Broads close by. For family holidays in Suffolk with Pontins Pakefield you will always be assured of beautiful scenery, canal boating, wildlife watching opportunities and a gentle pace of life.
If you need to pick things up the Pleasurewood Hills Theme Park is just a stone's throw away and there's also the excitement of Great Yarmouth which all the family can enjoy. Pontins Pakefield is the most beautiful of the family holiday parks in Suffolk, it is set in a picturesque seaside spot with its beautiful gardens and it has some of the most beautiful and relaxing views around, with its own secluded cove. Of course if its activities you want then Pontins Pakefield won't let you down, you can choose from loads of FREE activities ranging from a gentle game of bowls right through to Waterwalkerz in our Swimming Pool.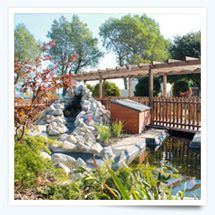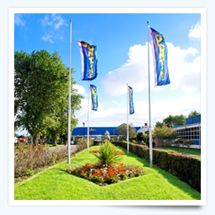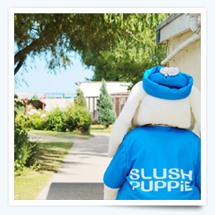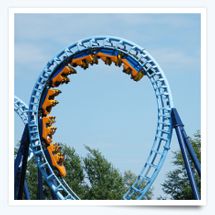 For Great Family Holidays in Suffolk Come Along To Pontins at Pakefield!

Book now for a fantastic experience at Pakefield Holiday Park set in a fabulous seaside location and has beautiful scenic gardens throughout the grounds it is simply the best holiday park in Suffolk!