Facilities at Pakefield holiday Village
Planning a fun packed Holiday?
Below is an overview of the food facilities and choices we have on the park.

You will find lots of information about the Holiday Village you are visiting.
To the right you can have a look at our new accommodation improvements, at the bottom of the page you will find the link to the Holiday Village Accommodation Page.
*the videos & photographs do not represent all apartments on the Holiday Village, apartments differ from room to room and park to park but this gives you a general idea.
Pakefield Holiday Village
Pakefield Holiday Village food and beverage facilities:

Our very own Queen Vic Pub
Queen Victoria Exterior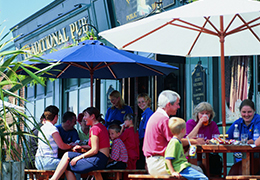 The Queen Vic Pub is perfect if you feel like a friendly pint and a friendly atmosphere? Pull up a seat at the Queen Vic and enjoy a traditional English pub with great beer and wine at reasonable prices. The Vic has seating inside and outside. Happy hour is 5-7pm!
Queen Victoria Pub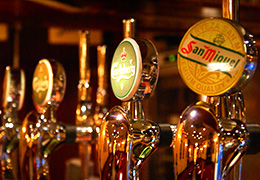 Traditional pub selections:
The Queen Vic pub is open through the day and evening, inside we sell a selection of additional drinks such tea, coffee and Slush. We will be introducing a pub food and snacks selection soon.
Traditional pub pies
Selection of snacks
Happy Hour 5-7pm
Seating outside too!
Enjoy tea or coffee
The Queen Victoria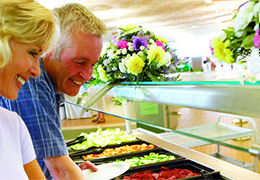 The Queen Victoria is Pakefield Holiday village's main restaurant, with a pleasant and relaxed atmosphere. The food is served as a hot and cold self-service buffet with plenty of choices to suit everyone.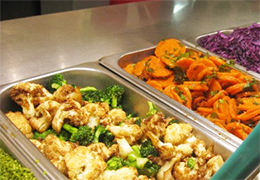 Great value and lots of choices…
The Queen Victoria restaurant opens for breakfast and lunch too, with a selection of cooked breakfasts (Full English) and cereals. In the evening the hot and cold buffet has a good variety of main courses and something to please everyone.
Even more choice of food outlets on the park…
Try out the The Ice Cream Hut with a great selection of ice creams and more, you can also order coffee and teas at the bars which include The Queen Vic, Princes's Show Bar and Stardust Cabaret Lounge.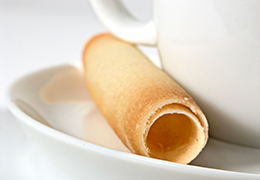 Lots of different food outlets:
We have many fast food options to choose from on Pakefield Holiday Village, from The Downtown Diner with a slection of American style food; Hotdogs, fries, burgers and more. Stop by The Ice Cream Hut for for some traditional ice cream and lollies. If you are in the mood for a snack you can order food at The Cafe that sells a selection of sandwiches, panini's, jacket potatoes, cakes and much more, with all the options you are spoilt for choice.
Enjoy a cup of tea!
Burgers at the Downtown Diner
Hotdogs at The Downtown Diner
Seasonal outdoor barbecue
The Ice Cream Hut
On Park Shops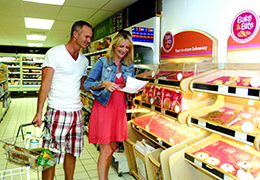 Nisa Local is the Pakefield main convenience store situated on the holiday village, it's really handy for all your shopping. The store sells day to day groceries as well as many other items including:
More Details-
General groceries
Health and beauty
Fresh bread
Fresh milk
Confectionary
Chilled food
Newspapers
Frozen food
Ice lollies
Alcohol
Tobacconist
Lottery
To visit the Holiday Village Accommodation Page you can click the links here:
You will find out more details for each of the parks facilities and accommodation and more…